Online Dating Success Stories
When you meet someone online, it's a great opportunity to chat, message and really get to know the other person, even before it comes to your first date. Successful online dating comes from being on a dating site that supports this important communication, and that's where UniformDating comes in. Our chat rooms, flirting applications and messaging services are the perfect way to find and talk to someone special, whether you wear a uniform or admire those who do.
Interested? Read about just a few of our happy couples, and learn all about their online dating success story. Join our site today and it could be you featured here with the love of your life!
Nicolle & Dan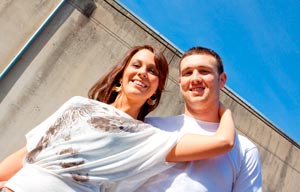 Nicolle – I think I just knew I saw my whole life with him. We both want the same things and are so alike that we understood each other so well from the beginning. My mum says he's the male version of me and we just fit so well together!
Dan – From the first moment that I met Nicolle I knew that she was the only one for me. Our first meeting consisted of a long overdue hug and kiss, after which, I knew it was going to last. Thereafter, Nicolle and I never wanted to leave each others' side.
Georgia & Michael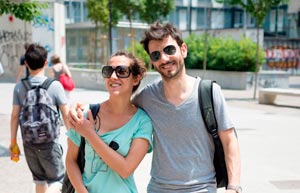 Our relationship moved very quickly. Within 3 weeks I had moved in with him, we were inseparable and spent all our time together. We moved to Purbrook in Waterlooville in a 3 bedroom house and after a month we got a dog together called Molly. We have been on holiday together with Mikes' family to Menorca. And now, a year later I found out I am pregnant. We are both over the moon and very excited!
Sarah & Scott
Well, I had been out on several dates from other websites so I had my reservations. Scott was my first date from UniformDating. We had an instant connection and had such a fun first date which can be very rare! The more we got to know each other, the more we found out we had in common. A year later we're still together and getting our own house. I think it takes time to know when someone is the 'one' but we've had that time together and now know it will last.
Never give up, there's someone out there for everyone. You just have to get through a few bad ones to appreciate the good ones!
Dan & Ruth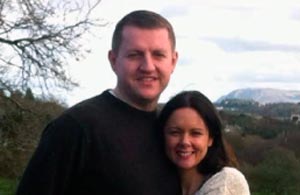 At first we were sending messages to each other on UD: I knew from looking at Ruth's profile that I was out of my league so had to write, rewrite and re-rewrite my messages before sending them to make sure. This progressed to text messages and on Christmas Eve I phoned her and spoke for quite a while. We became a couple in January, and started seeing each other every time we weren't working: we would print up our rotas and compare to arrange our time together. As the summer approached we both had very busy work schedules I had to work the Olympics, The Golden Jubilee and Notting Hill carnival. Everything was going great and Ruth agreed to move in with me. We both now live in London.
Ruth discovered she was pregnant in the summer and told me the news... I had never been happier! In November I took Ruth out to a very scenic place in London and got down on one knee. Now it's January, Ruth is on maternity leave and we have started completing our preparations for our "little one". The future looks great and all this in a year.
Robyn & Gareth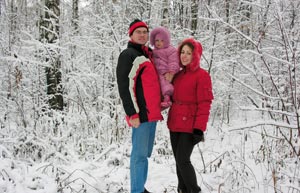 It all began with a wink! Well, what first attracted us to each other was our professions. Gareth is a serving soldier and I am a Reservist as well as a support worker and full time mother. We both have similar interests and found it so easy to chat all day every day, also we both agreed we were easy on the eye!
We chatted online for around 2 and a half weeks before arranging our first date. We met up in Cardiff town centre and moved onto Cardiff Bay to a popular restaurant: we both knew then and there we were made for each other. We had a stroll around the bay after our meal where we had our first kiss... and that sealed the deal for us. We saw each other every day for the next week before he had to return back to work living on camp. After that, we spoke all day every day and every weekend was spent together. We finally moved in together after 9 months of dating and are getting married in August 2015. We cannot think of anything the site could have done to improve anything as "it does exactly what it says on the tin".
Andrew & Hannah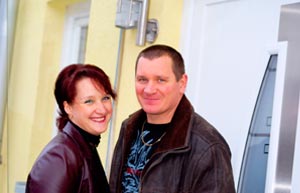 We had tried other dating sites with no success. We first met on the 10th of January 2012 at the Boathouse Pub in Peterborough, where we will be going back on the 10th for our first anniversary. Our first email was sent on the 27th December 2011 via Uniform Dating. We have grown well together and make a good happy couple with a steady relationship: even though we live 50 miles apart. I am relocating to be nearer to Hannah. Guys, keep searching, it's worth it!
Successful Online Dating
Signing for UniformDating is quick and easy, and may just lead you to a lifetime of happiness like our couples above. Our online dating success stories show that meeting people online works – especially if you work shifts, long hours or are living on base. The ability to easily chat to people means that you can make dating work for you, whether you're up all night at work or only have time for a quick browse in your busy day. We know that internet dating works, so sign up for UniformDating and start your own online dating success story today!