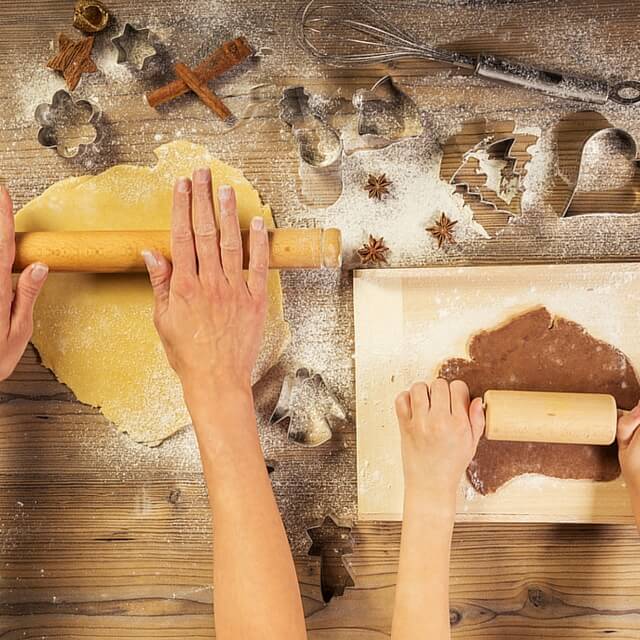 The holiday season is in full effect and it is the perfect time to forge new traditions with the new person in your life. The holiday season is a great time to meld two sets of traditions but it is also a great time to create your own. No one can deny that many of their favorite memories take place during this time of year, whether it is because they get to spend time with loved ones they may not see all the time, or your family goes on lavish wintery vacations. Whatever the case may be, this holiday season is your chance to make those special memories.
We've come up with a few activities that you can do prior to the main event — Christmas!
Decorate the Christmas tree.
When we watch television shows or movies, we see images of members of the family doing their part to make their Christmas tree look stunning. The fire place is roaring and the family is sipping on their mugs of hot cocoa. You can take this activity and put your own twist to it. Instead of playing holiday music in the background, have the family sing Christmas songs. Instead of using decorations you bought at the store, have each child make their own decoration and date it, so that when they are older, they will have 18 decorations for their own tree as an adult.
Shopping for the perfect gift.
You may cringe at the very thought of bringing your children along on a shopping trip for gifts, however, you can bring your significant other to help keep the children in line while they lose themselves in the wonder that is the toy store. It is also a good chance for you to learn what your partner is secretly vying for as you window shop. This will give you the chance to sneak away at another time and really surprise them on Christmas morning.
Holiday walks in the park.
Depending on the weather where you are, holiday walks in the park can be quite special. Your children may be resistant at first, but they will come to understand and appreciate the time you spend bonding with one another. After the walk, you can treat yourselves to delicious holiday treats and hot chocolate while you snuggle under the covers with a family favorite holiday movie playing on the television.
Family ice skating excursions.
Christmas movies always depict families clamoring to their nearest ice rink so that they can spend some time on the ice. There is a reason why this is a favorite past time, as everyone can bundle up while they fly across the ice. If you don't have children, this is a perfect date for a couple in love, because there's little more that can top the secure feeling of knowing that should you fall, you have someone right by your side willing to catch you.
Hours spent baking festive treats for loved ones.
Christmas isn't just about the outdoor activities to participate in, oh no, no! You can have just as much fun inside this holiday season. If you enjoy baking, this is right up your alley! Instead of spending hundreds of dollars on gifts this year, get the whole family involved in holiday baking a bunch of delicious treats like cakes, pies, cupcakes, and of course cookies! Baking as a family is a wonderful way to bond, share recipes, enjoy each other's company, and just relish in the togetherness of it all.
Traditions are a strong part of the holidays, that much is true. Although we all have our main traditions, like attending Mass on Christmas Eve or having fresh ham for dinner, you can always expand on these traditions and even make some of your own. If you aren't particularly fond of ham, make it an Italian feast with pastas and the like. If you aren't religious, go for a family drive and look at Christmas lights while listening to holiday music.
There is no right or wrong way to celebrate the holidays, and now that you have someone new in your life, you can make the holidays what you want it to be. All that matters is that you and your loved ones create wonderful memories together.