Spend even a small fraction of your spare time on Twitter and you'll already be aware of hundreds – if not thousands – of genuinely interesting Tweeters out there worth following. But what about uniformed professionals like firefighters and medics?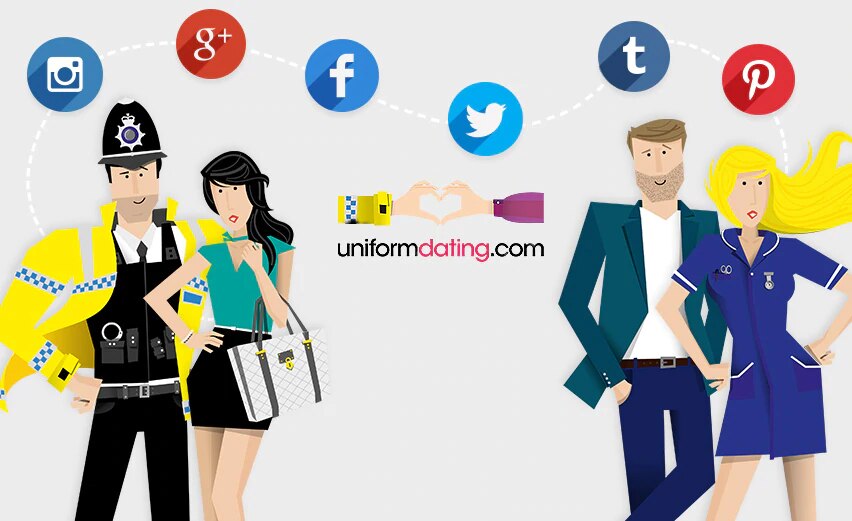 Increasingly, we're seeing a trend among army, police, paramedic and RAF professionals in the UK to share the interesting, unique and downright spectacular aspects of their jobs on social media. From dramatic bird's-eye views and striking urban landscape photography to invaluable insights into overseas military deployment and fire safety, here are ten of our favourite uniformed Tweeters.
1. Red Arrows – RAF
The Red Arrows are known and highly regarded the world over for their spectacular aerobatic displays and daredevil flying. But have you ever thought about how incredible the world must look from the point of view of a Red Arrows pilot? The Red Arrow's magnificent Twitter feed might help you begin to imagine. Access more fantastic galleries on their pages on the RAF site.
2. MPS Helicopters – Metropolitan Police
With stunning bird's-eye views of London and live updates about the important work carried out by these police officers in the sky, MPS Helicopters is an unmissable uniformed presence on Twitter. Take a look at this dramatic aerial view of the City of London and you get the idea.
3. Mighty Nurse – Nursing
Mighty Nurse, is great not only because its creators' mission is to "support and empower nurses" in their careers through information, support and forums, but also because it's entertaining and often hilarious. For an enjoyable titbit of proof, check out the Super Bass parody performed by nursing students on their blog.
4. Steve Blake – Army
A professional British Army photographer in the Royal Logistic Corps, Steve Blake's lively and engaging photography covers everything from UK-based ceremonial, outreach, recovery and training activities to overseas operations in Afghanistan. You can find out more about this Brightonian and his photography on the Army's pages of the MoD's website, including a gallery.
5. Manchester Fire – Firefighters
The second largest fire service in the country, Manchester Fire predictably have one of the best UK firefighting presences on Social Media. Get on to Twitter and follow their main account, their Station Commander, Area Manager, and their Media Officer. But most of all, follow their advice!
6. MPS on the Water – Metropolitan Police
As with their police colleagues in the Sky, MPS on the Water's Twitter feed has a flair for dramatic and frankly brilliant photos of London, largely captured while patrolling out on the Thames. The Met Marine Policing Unit's presence on the river goes far and above simply providing information about incidents, with a back catalogue any urban photographer would be proud of. If you don't believe us, try this shot of one of their ribs getting a 'roadtest.
7. Mark Hayes – Paramedic
The trials of working on the open road as an Emergency Biker, some road safety advice, a hint of fishing and a love of 2-wheeled machines and puppies are all part and parcel of Mark Hayes' feed. Follow and enjoy!
8. Royal Navy
As Navies go, you won't easily find one as illustrious and visually iconic as our own Royal Navy. Follow their account and you're certainly in for a visual feast of British maritime tradition; but you'll also learn a lot about the important aid work the Royal Navy's involved in and read first-hand personnel accounts of deployment, training, equipment and life on the open seas.
9.  Mechanised Brigade – Army
The beauty of the Mechanised Brigade's Twitter feed is that you get to see ,real, first hand images and read accounts of an individual British Army Brigade as they experience train and deployment. But make no mistake, they also publishing breathtaking photography and provide some of the most arresting images you'll see of the army's deployment in Afganistan.
10. James Blunt – Army (and Balladeer)
Yes, you read that correctly. Last, but not least – and upwards of a decade after his British Army Life Guards service – if you want to see James getting hilariously Blunt with his critics, sharing updates about favourite charities, and generally being a font of dry wit, follow him. And… if you'd like to be the subject of dry one liner, and consequently the laughing stock of his 270,000 followers, go ahead and try to make fun of him. We dare you.