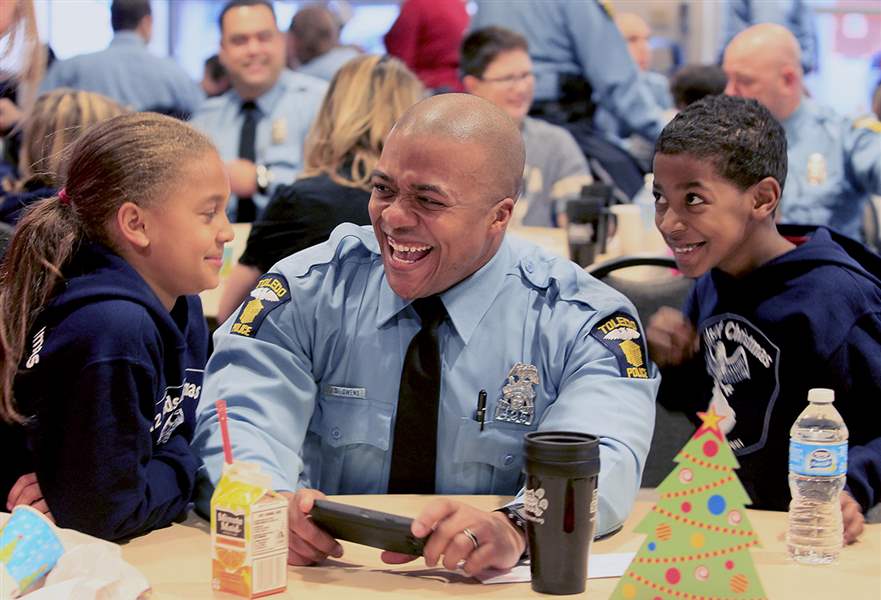 Police officers make a big difference in the community, but here are some ways serving and protecting can change the officer, too.
1. You might find that you love humanity more than you thought.
No matter how much misery and tragedy you witness while on the job, you have instances where you're reminded that there is a bit of awesomeness left in people. There are times where you will receive love and respect from people when you least expect it. Those moments make it all worth it.
2. You aren't a pansy.
Throughout your career, you're going to see some stuff that isn't going to be very pretty. Because of that, you'll be able to manage difficult situations and take down tough criminals. Plus, it'll help you get through life's little troubles, too.
3. Your discipline and street knowledge will make appearances at home.
You're going to have a little more edge and grit than you had before you joined the force. This will make your home life more interesting because you're going to be more aware of situations at home, as well as be more emotionally equipped to deal with anything.
4. The officer in you will help your parenting.
With everything you experience in your career, it's expected that you're going to know how to protect yourself. When it comes to your family, you're going to teach them self-defense skills and help them understand what they need to look for when it comes to decerning if someone is a good person or not.
5. Law enforcement makes you less of a push-over.
Before becoming an officer, you may have worn your heart on your sleeve and let people get away with a lot. Now that you're an officer, you are able to make more objective decisions and keep a level head.
6. Fitness isn't a hobby anymore, it's a lifestyle.
It's no secret that being a police officer is a very active line of work. Law enforcement officials must be conditioned to face physical challenges on the street. Physical fitness and mental well-being are essential in preventing long-term health problems and providing mental clarity.
7. Cops can handle a car.
Have you seen those car chases? Driving around all day and even going on some crazy chases, all in the name of catching the bad guys. So if you need a racecar driver, why not call a cop to fill in?
8. Your humanitarian side comes out.
When you see the hardships people in your community faces, it tugs at your heartstrings. You'll find yourself going the extra mile to help people in need—be it shoveling the stoop for an elderly gentleman or buying a homeless person a blanket when it gets cold. These things may seem small to you, but it can mean the world to them.
9. You'll find your inner strength.
You don't have to move mountains, but you know that you won't take crap from anyone. Gone are the days when you are a proverbial doormat!