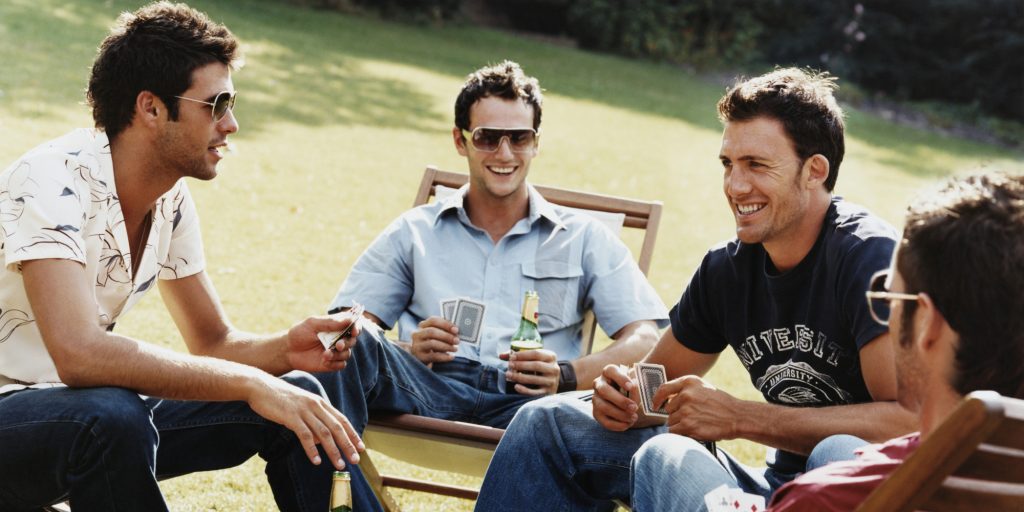 While you are waiting for that cute guy you've messaged on that particular dating site to hit you up, we've some ideas of great places to meet eligible bachelors!
The Gym
You can't go wrong trying to meet someone at the gym. They're working on their bodies, you're wearing your best workout clothes, it's game on!
Tech Stores
Most men love technology to some degree and when a woman strolls in, these tech savvy fellas are quick to help a lady out.
A Campaign/Rally
Whatever you are campaigning for or rallying against, you can be sure that you'll meet a man who feels the same way you do.
The Farmer's Market
There's nothing better than bonding over a bunch of ripe produce to get the juices flowing.
A Bookstore
While you're browsing the classic literature, who knows what cutie may be on the other side of the aisle?
Intramural Sports Teams
While you aren't dealing with people who are super serious about the sport, you still get to participate in fun games and maybe even set him up to score.
Grad-School Coffee Shop
A large percentage of grad students are male, so you could snag a winner while sipping on your morning latte.
A Steak House
Men love meat and when it comes to a big juicy steak, they can't turn one down. Sit at the bar and start a conversation with one of these carnivores!
At the Office
Your job may have policies against fraternizing with co-workers, we feel there is nothing wrong with meeting a guy at the one place where you spend the majority of your day.
College
You are never too old to learn something new. If you're interested in taking a few college courses, you could hit it off with a handsome guy in your class!
Vacation
If you don't want anything too serious, vacation is a great way to meet a man, have some fun, and be about your way.
Art Exhibits
If you have a passion for art in any form, you can be certain to meet a guy that shares the same passion.
Blood Drives
Okay, so it's a little creepy meeting someone while blood is being pumped out of your body, but at least you know they are the giving sort and that's got to account for something!
Wine Tastings
Mmm… There's nothing like a good wine tasting to get the blood flowing. Pair a good wine with a charming fellow and you're in heaven.
Ski Resorts
Regardless of your skill level, you can meet some quality men while skiing. Just be sure that you don't fall flat on your face too much—you don't want him to think you're completely hopeless.