By Andy Moore
'Ummm…yep…to the right…down a bit…oh that's good…very nice…that hit the spot…'
We can read your mind: You're thinking of those curvy hips, those luscious lips and the long hair wound in a bun under her hat. How about that 'fitted' white or green uniform that clings faithfully to her slender body? Or his? After all, 65,755 nurses are male in the UK, 10% of the workforce, according to the Nursing and Midwifery Council.
Such a prolific pool of nurses might leave you comfortably numb with excitement – yet there are hundreds of reasons for going out with these respected medical professionals.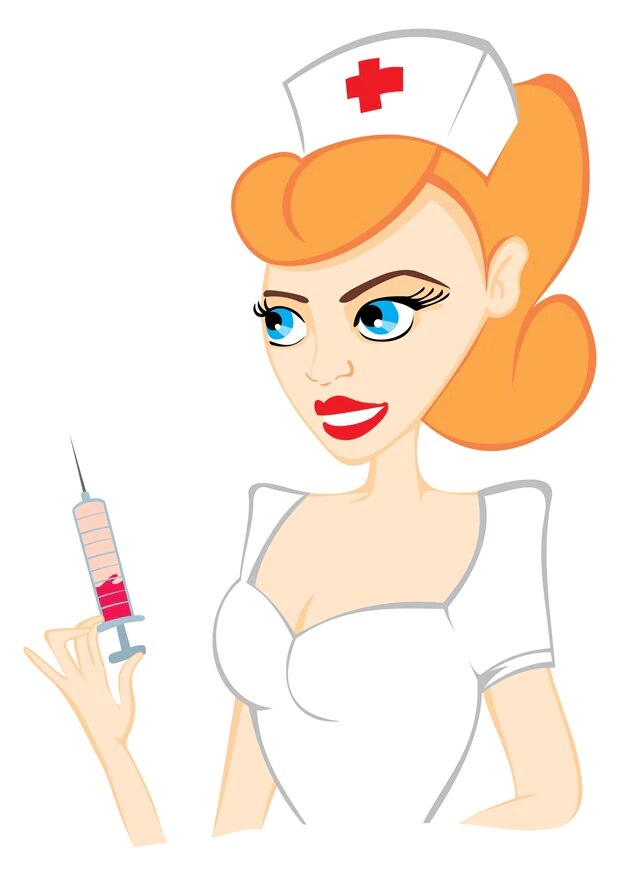 Let's put our finger on the racing pulse of a few:
Dating a nurse has a few extras
Extras are always welcome when dating a nurse. Burnt your hand on the cooker? Perhaps you have a headache because your ego is bruised after too many failed chat-up lines. The great thing about going on a date with a nurse is ability to access a wealth of medical knowledge. But careful, though. You may be asked to swallow a strong 'Man Up' pill if you persist with annoying medical questions.
Taking out a nurse in uniform will not leave you broke
Ok, so we might have shaken some stethoscopes here – but there are plenty of financial pluses to dating a nurse in uniform. One might be that you're not expected to dig deep and pay for everything on a date, even those £200 new pair of shoes. Ouch. Credit card anyone..?
Date a nurse for orderliness, not to be ordered
Orderliness could be commonplace if you date a nurse. As clichés go, they have to be sticklers when following orders, hygiene and routines. How would you like to unwind with a nurse by your side? How conversant would they be in body language? Your private thoughts are yours…ahem…
Four things you must know before asking out a nurse
1. Beware of sleepy heads: If you're lucky enough to date a series of attractive nurses at least one may fall asleep on you. But don't worry, it's not your chat. Even if you're as funny as Michael Macintyre, long and tiring shifts will sedate your date
2. You'll have competition – remember that a nurse in uniform (or out of it, behave now) will attract many admiring glances so read our 15 dating tips from scrubs
3. More than just a pretty face. She (or he) will have buried their heads in the books to study and pass their nurses' exams.
4. Purse your lips and… A nurse who knows the romantic ropes will spot a dodgy kisser a mile off. So don't do any kissing with a nurse until you've read these tips.
And one last tip: Those seeking to go out with a 'female nurse' will be relieved to hear that 60% of our subscribers are female…
So what are you waiting for, Gents?
Time for more than window shopping…