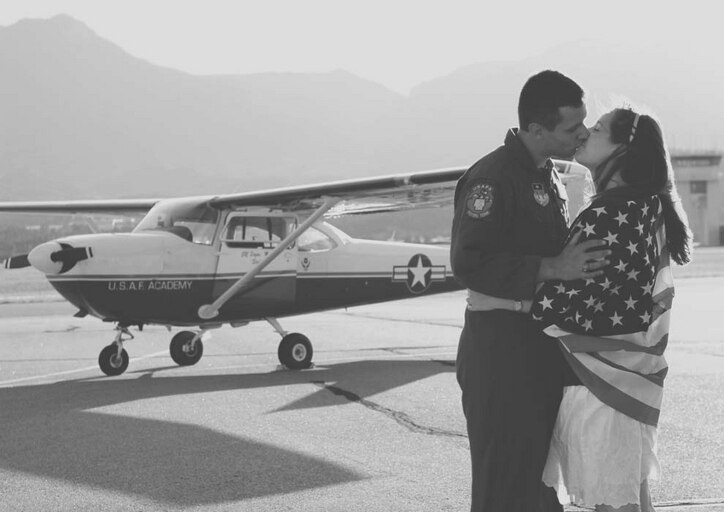 There will be times when you are dating someone in the Air Force that they will be deployed for a significant amount of time. It is important that you support them and let them know how much you miss them when you talk to one another and exchange letters, emails, or whatever else. However, you can go that extra mile and surprise them with a care package or a gift that they will treasure for many years to come.
Here are five of the best gifts that show you are thinking about them and miss your Airmen.
1. Custom Dog-Tags
Dog tags aren't just used as military ID, civilians can create customized dog tags that your airmen can wear under his uniform and know that you are thinking about them. These tags can come in a multitude of colors and designs, so your gift will not be plain and boring. The best part of customized dog tags is that you can have your own special message on the tags—whether it is a quote, a brief memory, a bible verse, or even a photograph.
2. Keepsake Box
There are special keepsake boxes that are designed for military folk in mind. Each box is engraved with their military branch emblem, a compass, and a poem of encouragement. To make the box extra special, you can place your favorite photographs, mementos, a letter, or even an article of clothing. Because this box allows you to include things that are special to you and your airmen, not only is the box practical, but it is also sentimental and thoughtful.
3. Pillowcases for Couples
Now, this idea may be a little cheesy, but it is a nice gesture that will having him looking forward to coming home. The pillowcases are designed so that they are one complete set when they are together, and when they are separated, you can tell something is missing. This symbolizes that, until they are home, there is something missing in your bed. *wink*
4. Message in a Bottle
A message in a bottle allows you to get creative and put your personality into creating the gift. With this, you can find an antique bottle and fill it with items from your favorite beach—sand, seashells, nice stones, and a note. This note can detail what your first date will be like when they come home to you.
5. A Good Journal
Sure, any old journal could do, but you will want to choose a journal that is durable and looks like a manly journal. Leather-bound journals are perfect because they are rugged and manly, but they also have a sophisticated look that will look beautiful on a shelf as display. When your airman comes back from deployment, that journal can be passed down through the generations and share their legacy for generations to come.