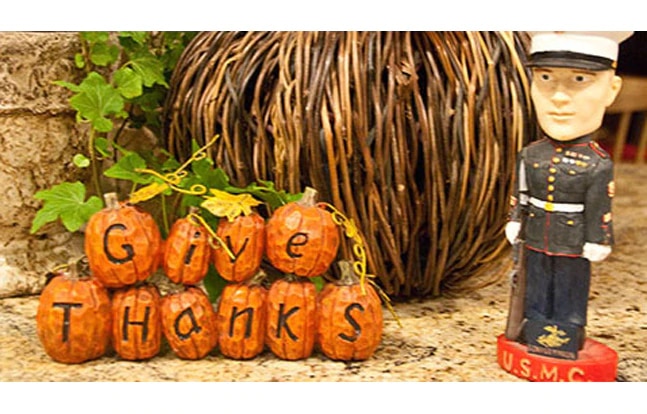 There are thousands of videos online where they capture the excitement and sheer joy families feel when their loved one who is in the military comes home. These videos range from spouses, their kids, family, and even their pets!
Ways that you can show your military guy who happy you are that they have come home
New Baby Signs
Sometimes when your guy is deployed, they are deployed when their wife/girlfriend is pregnant (or she may not even know she is pregnant yet). Here are some cute signs that you can create to introduce your military man to their new child.
Have your child hold one of these signs (or set it up against their stroller):
Outta My Way! I meet my daddy today!
Not as skinny as I used to be, come meet your mini-me!
Hey I just met you and this is crazy, but my name is (baby's name) and I'm your baby!
I waited my entire life to meet you! Welcome home daddy!
Welcome Home Signs for Children
I've waited (however long they have been deployed) to hug my daddy!
Daddy, get your hugs and kisses here!
I'm daddy's princess and he's my hero!
Get out of our way, we get our daddy back today!
Don't worry, I took good care of mommy. But it's your turn now and she's a lot of work!
Over here daddy, I've waited (however long they have been gone) for this hug!
(use your children's handprints to create a border) These are the hands that prayed for your safety.
Count Down Signs
You're (amount of time) late for dinner, but it's okay because you were saving the world.
The longer the wait, the sweeter the kiss. I've waited (amount of time) for this kiss so pucker up!
(Amount of time) of lonely nights, (amount of time) of long days. One kiss will make it worth it!
For (amount of time) I've held you in my heart, now I can hold you in my arms!
If you think (place of deployment) was hot, wait until you get in the bedroom!
You've traveled the world, finally you're back in mine!
Other Signs
I traded Ken for G.I. Joe!
Always under the same stars, finally under the same roof… Welcome home!
Put your arms around me and kiss me again!
I was there the day you left and I'm here to welcome you home!
Dreams come true, welcome home I've missed you!
Branch Specific
His boots are tan, his cammies a green, I can't wait to kiss my marine!
Forget the knight in shining armor, I'll take my (insert branch here)!
You've been gone and out to sea, now you get to spend time with me!
Keep calm, Our (insert branch here) is home!
I love my (insert branch here). Welcome home (name of loved one)!