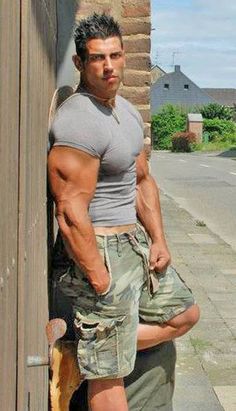 While many women love the thought of dating military men, they often consider it a hard task. To the contrary, military men love strong women, but don't let that hard exterior (and those sexy abs) fool you! Military men are among the most fun, faithful, gentlemen you can find out there. Of course, it may be difficult dating a person who is miles away from home serving the country. However, there are a few ways you can keep the romance and love alive, especially when your man comes home.
Follow these 7 tips below to find out how
1.      One Step at a Time – Break the Barrier Gradually
Military dating requires a lot of patience from your end. The reason: it's not one bit similar to casual relationships you have been in. The men in uniforms are taught only to trust their unit (whom they are really close to). This means, you need to be patient when talking things out. However, don't hesitate to prod in order to understand what's going in their mind. Gain their trust and then break the barrier gradually.
2.      Be Calm and Patient – Offer a Shoulder to Cry On
As mentioned earlier, military men are taught only to trust other service members. You need to give them time to open up to you and give you that vulnerability. Just be sure that when your guy comes to you with a problem, you are as calm, understanding, and loving as possible. Otherwise, chances are he may go into complete lockdown mode. Even if he does, be patient and offer a shoulder to cry on!
3.      Value His Faithfulness – Tell Him You Trust Him
Military men are all about unity, loyalty, and trust. Keep on assuring them you love their loyalty and tell your guy YOU trust HIM! This will enable both of you to connect at a deeper level and he will be compelled to love you fiercely. Just be sure you don't give him any reason not to trust you.
4.      Tap into the Emotional Side – Identify Invisible Wounds
Every soldier comes home with some degree of post-traumatic stress (even though they might not show it). They will try to hide it and act strong. However, it is your duty to keep pushing those walls and tap into their emotional side. You need to identify the invisible wounds, otherwise expect a lot of awkward silences and sleepless nights.
5.      Show Your Love – Be Proud of Your Man
You are dating a guy wearing a military uniform. Show your PRIDE and LOVE! Tell them you appreciate what they do and keep motivating them to push forward. He will definitely counter with the greatest amount of care, affection and love a man can give.
6.      Admire the Band of Brothers – Don't Make Him Choose
Dating a guy from the military means you have to respect the band of brothers at all times. Don't make him choose between them and you! Instead let him enjoy his time off from the war zone with a few brothers to chill with.
7.      Enjoy the Fun Facts – Let Him Share
Military men travel all around the world. They know a lot about different cultures, states, and countries. Enjoy the fun facts and let him share new things with you.
So, if you want your relationship with a military man to be successful (and why wouldn't you), follow the abovementioned tips.