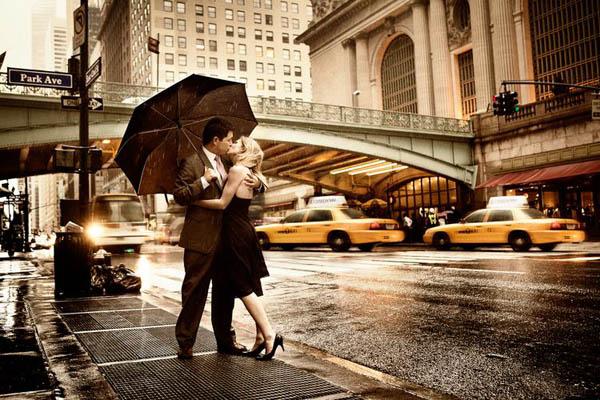 In a city full of incredible date ideas, you may not know where to even begin! We've compiled some of the best places that you can take your special someone. After all, whether they are fighting fires, serving our country, or patrolling the streets, they deserve to be wooed and appreciated too!
SPiN
Start off the evening right by a friendly game of table tennis and drinks. Even if you (or your date) is unfamiliar with the game, it is easy to pick up. It's definitely a plus if one of you has to teach the other because it helps to bring you closer together. The venue has a retro vibe and it offers classic diner food fare, but you can add a little bit of sophistication to the date by sipping on Moët while you're whacking the ping-pong ball.
Sur La Table
Sur La Table offers cooking classes that will help you hone your cooking skills so that you can create yummy dishes at home. The course list is pretty impressive, so you can find a class that offers the kind of fare you really want to learn. With Tuscan-themed events or steak dinners, you'll be able to cultivate an extensive recipe list to pull from when cooking at home.
(Le) Poisson Rouge
If you are a fan of live music and want to broaden your taste in music, (Le) Poisson Rouge is a fantastic venue for music and drinks. Sometimes you will hear unknown bands, but you may also find big acts like Years and Years, the British sensation. There is an art exhibition room, where you can enjoy both art and music while sipping on a creatively named cocktail.
Brooklyn Botanic Garden
If you or your date is particularly fond of gardening in your spare time, you may want to check out the Brooklyn Botanic Garden, although you may want to save this date for the cooler months, as the hothouses can get up there in temperature. The garden also has a Japanese garden that has a hidden temple where you can go to pay homage to wolf spirits. Ah-roooo!
The Slipper Room
Normally a burlesque venue, if you want to bust a gut laughing, you may want to venture to The Slipper Room on a Tuesday night. The comedy show is hosted by Seth Herzog and often features his mom, who is hilarious in her own right. If you're lucky, you may see a celebrity or two show up. Just try not to become a fangirl too much in front of your date.
Boobie Trap
If you are trying to save cash for a really nice date, but you still want an evening out, you should definitely check out Boobie Trap. Here, you'll be able to play board games and drink cheap (but good!) beer. Think of it as game night without the mess at home.