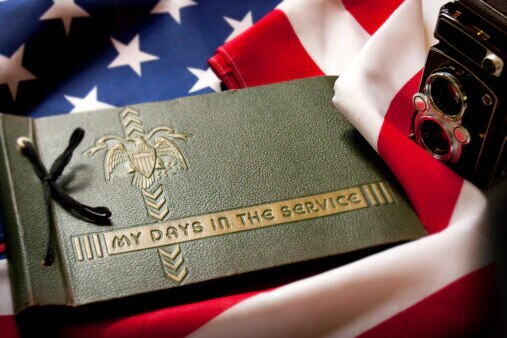 Christmas is a joyous time of year when we can let our loved ones how much we love and appreciate having them in our lives. It can be hard for those whose loved ones are in the military, and they aren't able to get back home for the holidays. Just because they aren't home with you, it doesn't mean you can't get them something special.
We've gathered a few Christmas gift ideas that will show your loved one that although they are stationed away from home, they are still in your thoughts and heart.
Commemorating Military Service Gifts
1. Military Shadow Box or a Presentation Case
Instead of keeping those medals and awards tucked away in some drawer, surprise your decorated soldier with a display case that allows them to show off their awards.
2. Military Themed Artwork or Lithographs
There are a lot of military personnel who tends to associate their service with something from the military — be it a weapon, a particular base, a type of vehicle, or even location. A nice way to commemorate your loved one's service is by getting a piece of art with that thing as the subject.
3. Personalized Military Bracelet
An engraved military bracelet is a great way to honor those who have fallen while on duty, show love and support for those who are deployed or even recognize their service. These bracelets are good for partners, but also for other family members.
4. Military Themed Christmas Decorations
Whether you give them a Christmas ornament or a stocking, your military person will appreciate the thought. You can go one step further and have the ornament or stocking personalized with your military person's name, date and title.
5. Military Coin Rack
These military challenge coins are a great source of pride for the unit and even the entire squadron. A military coin rack is a great gift for long-time military personnel who has a collection of these, and they've never had a way to display them before.
Military Deployment Gifts
1. Shower Caddy
Carrying a bunch of stuff through the shower tent isn't any fun, nor is it sanitary to put your soap and toothbrush on the bench in the tent. A shower caddy can keep your deployed loved one's toiletries organized and a little cleaner. The best part is, they can be used for regular travel too.
2. Emergency Hand Crank Radio
These handy units are great to take with you when you're deployed, but also if you have an emergency kit or to keep it in your car. The device features a radio that can access AM/FM/NOAA weather signals, but it also features a flashlight and a solar-powered cell phone charger.
3. Portable DVD Player
It's true that this isn't necessarily needed if your military person has access to a laptop, but if they don't, it's a nice way to pass the time and stay entertained. The compact size makes it a perfect gift because the battery lasts longer than a laptop (not to mention you can change the batteries), but its small size makes it easier to take with you.
These are just a small selection of gift ideas to show your military loved one that you're thinking about them. What other unique gifts have you given or received that absolutely made the holidays special?