He waits patiently at the front of the congregation; a dashing figure in his tailored uniform with famous red beret. There's then a slight intake of breath from the guests. Down the aisle, at measured pace, strolls his beautiful wife, admiring her hero in Royal Military Police (RMP) uniform.
They lock hands at the altar, and gaze into each other's eyes. There's no turning back now. Not in a million years.
This is exactly what Dan and now Nicolle Hollick did when they tied the knot; Dan resplendent in military attire.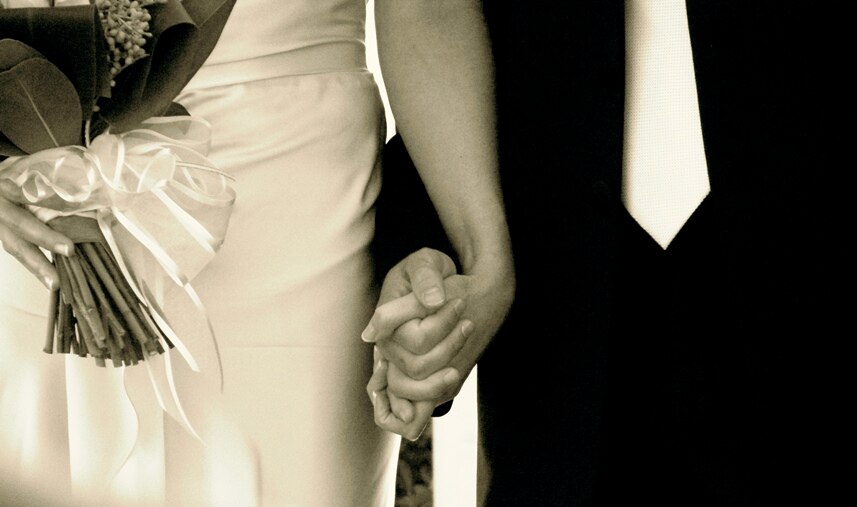 A long term relationship steeped in respect and tradition
Belief, admiration and trust are the bedrock of any fledging long-term relationship. And similar virtues could be transferred by someone who lives and breathes a uniform profession into their marriage. Marrying someone in the military adds that something extra special: A relationship matching military values, the long, hard hours and the mutual respect for (hopefully) a good cause.
Does online dating work for uniformed professionals?
Of course we would say 'yes' to the question 'does online dating work?' We're bound to. But consider the Hollicks. They are living proof that military relationships work despite the challenges they may present: The prospect of separation through long tours of duty, not least the risks of being injured, killed or, in some cases, returning to a relationship a different person.
Fortunately, the couple's union has stayed the course… despite Dan being posted in the UK and Germany as a Royal Military Police Investigator.
How did Dan and Nicole find love online?
The couple joined Uniformdating.com not necessarily thinking they would find love online. Nevertheless, one thing led to another and, despite the dynamics of dating in the army, Dan popped the question.
Usually a man bound to confidentially, he let something slip: "From the first moment I met Nicolle I knew that she was the only one for me. Our first meeting consisted of a long overdue hug and kiss. I then knew it was going to last. Thereafter, Nicolle and I never wanted to leave each other's side."