By Andy Moore
'I'll get it'. 'Oh no you won't'. 'It's mine.' 'No mine!' 'Go away.' 'Shut up!'
Nope, this exchange is not between a pair of four-year-olds tussling over a toy – it could be between two adults arguing about who should pay for a date. And I know just how awkward the situation can be, especially in restaurants. Why? Clue: My family is partly Chinese.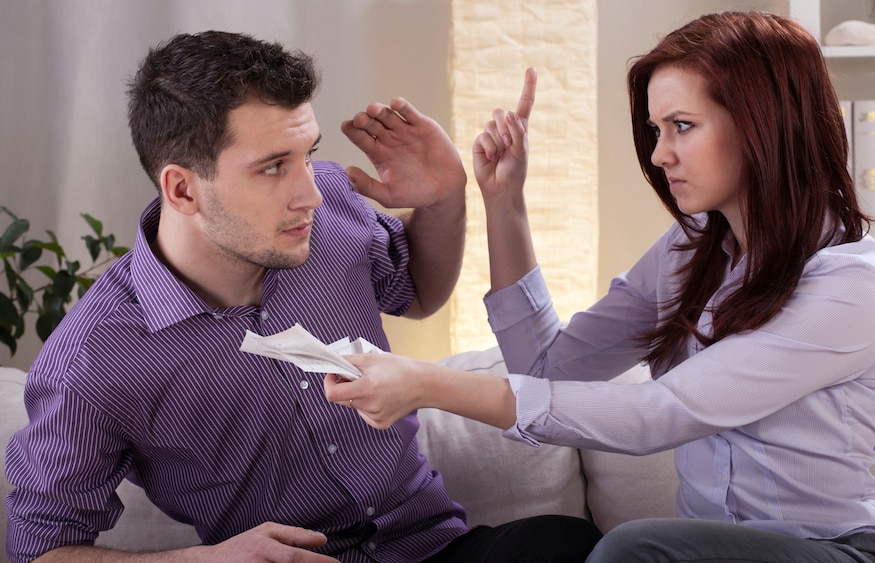 Do you argue about who should pay on a date?
Like my Chinese family arguing about a restaurant bill, deciding who should pay on a date can mean a war of pride, whether it's in a restaurant or 1000ft up in a hot balloon. Yet this cannot be as exciting as my part-Chinese family, playing a dramatic game of theatrics where the bill payer pretends to visit the loo to secretly settle it. I've also seen relatives secretly put money inside jackets, or even chase generous payers down the street, wad of notes in-hand!
Tricky.
Who pays on a first date?
Regardless of who pays on a first date or second, it's all too easy to get into the battle of the sexes. And make a good impression on those early encounters too. Remember that men date men and also women of the same sex nowadays. And, unless you're stuck in the 1950s, the dating game is no longer a 'man's world'; it would be 'nothing without a woman or a girl'. Thanks Mr Brown.
Battle or no battle, men still pay for most expenses even after dating for a while, according to a survey of 17,000 people by Chapman University, New York. However, half of women offer to pick up the tab – but most still hope the man turns them down, found the research on why so many women pay for a date – published in the Telegraph.
One for all and all for one..?
I think that modern chivalry might well be a hollow gesture, especially when 64% of men surveyed said they believe women should pay their share. Further proving the point, more than half of women offer to pay on a date, the research discovered, indicating that the fairer sex are prepared to buck tradition and pick up the tab if need be.
But what if neither of you want to pay?
Get the waiter or waitress involved when paying for a date
Get the waiter or waitress involved when paying for a date. This will be a very tall order, especially after you've made a tall order on the menu. And the likelihood is that you'll end up wearing your after dinner coffee, and be forced on a charm offensive, pleading you poverty-stricken case.
Spare any change, mate?
Don't pay.
'What? Never?!' I hear you gasp? Well, I'm not suggesting you keep your hands deep in your pockets when deciding who should pay for a date. Never paying for a date, unless you're dating Doctor Clooney in ER (men included) of course is a sure fire way to get you labelled as Mr or Mrs Tightwad and never be asked out again!
So what are your views on who pays on a date? Should you busk? Sell your clothes? Date at home? Help!