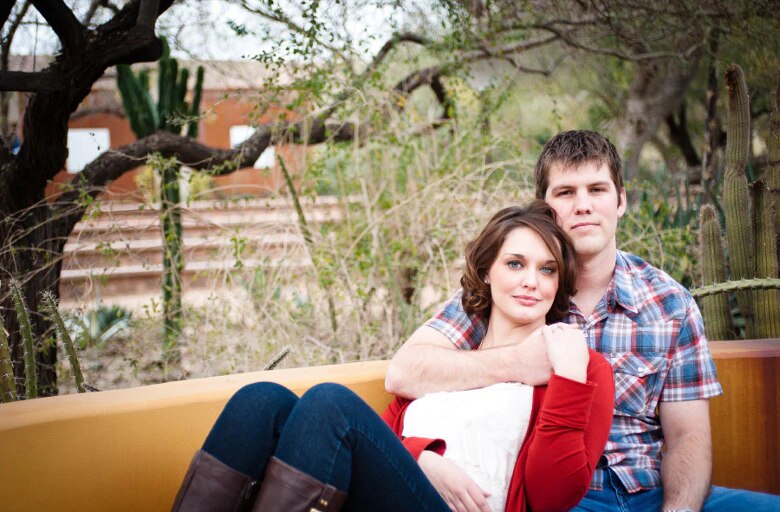 You may be trying to woo the pants off of that hot fireman (no pun intended), that brave police officer, or that courageous military men but you don't want to take them on a boring date. It's understandable. These professionals live exciting lives and have jobs that present them with situations where they have to be on their guard at all times.
These date ideas are different enough to keep their attention, but also give you an opportunity to relax and enjoy each other's company as well.
1. Ballet Under the Stars
Yes, you read that right — take your special someone to a ballet show under the stars. Although this event is only available during Autumn, it is free (which is always a plus!). Ballet Arizona takes their performances on the road, so they perform at various locations throughout the city. Grab a cup of hot chocolate and enjoy the performance while taking in the beautiful nighttime sky.
2. Desert Botanical Garden
According to the Vision Statement, the Desert Botanical Garden wishes to become the "premier center in the world for the display, study and understanding of desert plants and their environments." Although the garden boasts numerous varieties of cacti and desert flowers, you will definitely want to visit the park during the holiday season. During this time, you can participate in Las Noches De Las Luminarias — an event that takes place during the night and the park is illuminated beautifully. Of course, you can visit the park any time during the year and experience musicians playing at the park, days where you can bring your pet, and even view some incredible art exhibits.
3. Cave Creek Art Night
Visiting Cave Creek and the art galleries around it is a great way to spend a day relaxing and enjoying each other's company. If you go on Friday, you can experience "Art Night," these nights allow you to take in the art, but also talk with the artist themselves. Every exhibit offers something different, so if you fancy sculptures that are open for interpretation or landscapes of the surrounding desert, you can be sure to find it here. Just be sure to keep in mind that the galleries close at 9, but don't worry — the night doesn't have to end there because you have plenty of time to go out for drinks or even a late dinner.
4. Verde Valley Wine Trail
After a week at their stressful job, a tour through a winery is a perfect way to spend the day. Verde Valley is a few hours from Phoenix, but it is worth the drive! You will be able to sip on flights of various wines made at the winery; and even if you aren't a wine aficionado, the staff at the winery will help you choose wines that will appeal to your taste buds.
5. Salt River Tubing
It's no secret that Phoenix is incredibly hot, so what better way to cool off and relax than to drift down Salt River while getting a bit tipsy on the way? The two hour trip is a great way to decompress after a rough week and allows you and your partner to reconnect, talk about things, and just take in the scenery.