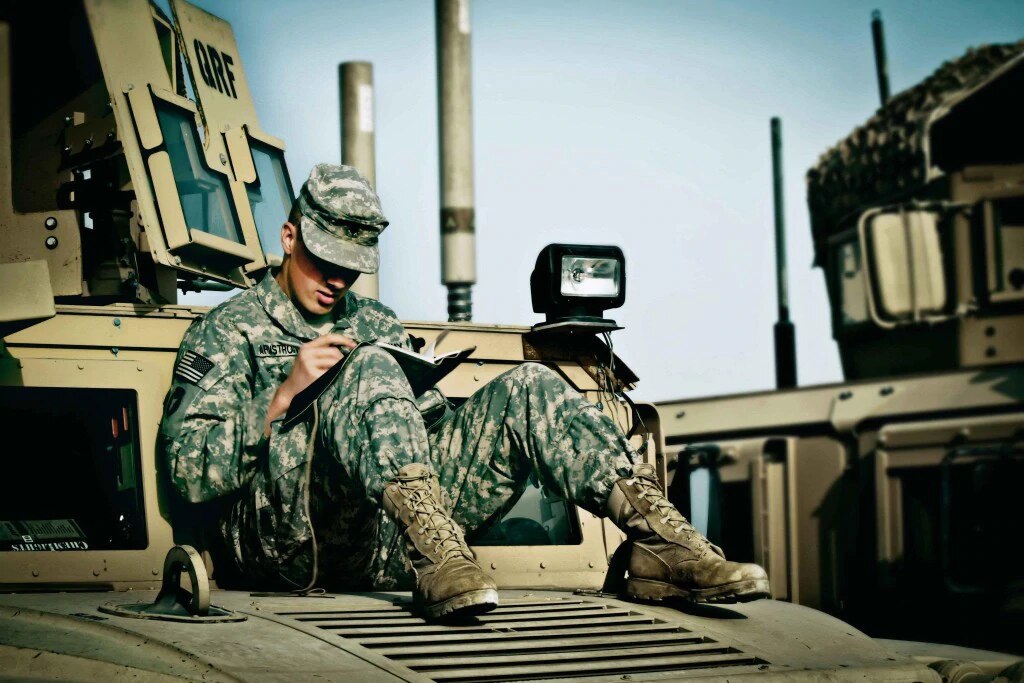 Did you know that you don't even have to know a soldier in order to send them a letter? Unfortunately, there are people who don't know how to write to a soldier, even though they really want to. Fortunately, you can join websites that help you connect with a soldier and become pen-pals with them. But… Now that you know how to write to a soldier, you may be wondering what exactly you should say — especially if you don't know them.
Fortunately, UniformDating.com has compiled some tips on writing to a soldier, whether they are on active duty or veterans.
Crafting a Love Letter to a Soldier
Maybe you've been corresponding to a soldier for some time and you now have feelings for them, or you've been dating a military guy and they have been deployed. When you create a love letter to a soldier, here are some specific things you can do:
Make it personalized by spraying your favorite fragrance on the paper.
Keep it neat and mistake free, they are important to you so your letter should show that you took time writing it.
Only get as risqué as you feel comfortable with. If you want to set the mood and excite them, you can start off by telling them what you want to do with them as soon as they get home.
Active Duty Soldiers
Men and women who are deployed to another country always appreciate letters from the States. What make take you only a few minutes out of your day, you would be surprised how much it can mean to the soldier receiving the letter.
When crafting your letter, you will want to keep your message happy and positive. You can feel free to keep them up to date on current affairs, but try to keep the negativity to a minimum — if at all. You will want to talk about yourself a little bit. Express your gratitude for them, their service, and what they are doing for your country.
Once you send them a letter, you will want to continue to write to them! You will be surprised how much they look forward to something from home and your correspondence will be the highlight of their day. As your friendship grows, you can ask about family, what their plans are after they come home, and maybe even what it's like being deployed. You can even send care packages—these things will definitely brighten their day!
Veterans
Writing to a veteran can be a little different than an active duty soldier, only because they have already experienced the trials of war and certain things could trigger flashbacks. When you are writing to a veteran, you will want to express your gratitude for their service. These men and women have been through traumatic events and we will forever be in their debt. You can talk about pretty much anything with a vet, but you will still want to be positive and upbeat because you never know if they are suffering from post-traumatic stress disorder.
Keep in mind that whatever you are going through in your daily life, your soldier has come to depend on your letters. So those days that you feel less excited to write, you still want to — even if it is a brief note explaining why the letter is so short but that you still miss them and love them. They will appreciate the honesty and still love you.