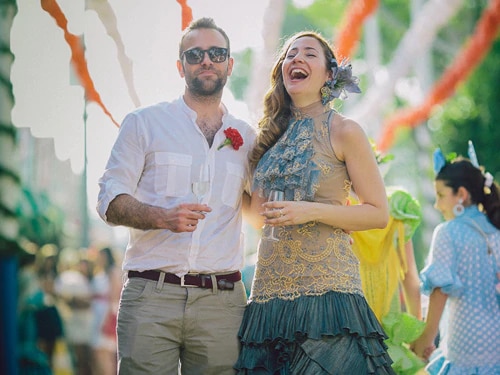 Dating in Brighton can be a little difficult if you are hoping to snag yourself a uniformed professional. And how could you not want to? These people consistently put their lives on the line and face some sort of danger, all in the name of protecting us, the public. Unfortunately, because these folks are so highly sought after, singles sometimes don't know where they can meet these eligible bachelors.
If you've tried your hand at online dating but you still want to go out and meet these people face to face, we have some ideas where you can meet them, woo them, and maybe even date them.
The Fireman
Because the fireman is always on call, his time is pretty valuable. On his days off, he will want to make the most of his time and will most likely participate in leisurely activities like visiting a park, the gym, going to the movies, or maybe even getting some shopping done. Of course, you can go one step further and meet them right at the fire station. By taking the proactive approach, you can sweep the fireman off his feet (and win brownie points from the other men) when you bring in fresh baked treats or offer to help cook a meal for the whole crew. When you volunteer your time, you are showing the fireman you've got your sights on that you're selfless, you want to give back to the community, and you've got plenty of love and good will to share.
The Police Officer
The Brighton and Hove Police often host a variety of charity events throughout the year. By attending or even volunteering your time at one of these events is sure to get the attention of the police officer that you've got your eye on. Events like the Suicide Reduction Charity, Young People at Pride, and Carnival of Diversity are fantastic ways to meet members of the police force where they are relaxed, having fun, and available to chat without having to worry about getting back to work. Not only are you able to meet and mingle with the police officers at these events, you are also helping to support amazing causes. You can friend the Brighton and Hove Police department's Facebook page to keep up to date with upcoming events.
The Soldier
There may be no bigger sacrifice than to join the military and know that one day, you may be shipped off to war and never return. Those who wish to date a military person first has to be aware of the risks and when they are, they have a few options of where they can go to meet the military folk. You can volunteer your time at the Blind Veterans UK charity. If you don't have the availability to volunteer your time, you can attend one of their events. These events attract veterans and active duty soldiers alike, all with a common goal of helping their brothers at arms who have been wounded in the line of duty. If you really want to impress a soldier at one of these events, be sure to show your compassion!