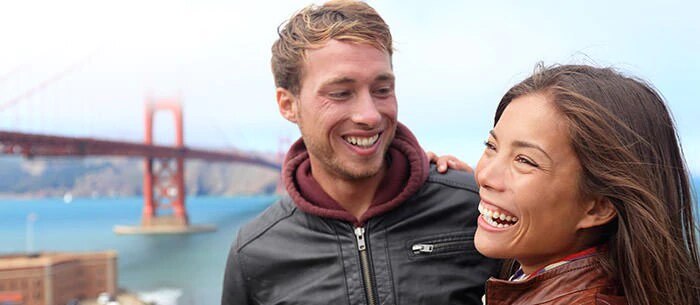 There is a certain appeal about dating someone who wears a uniform every day for their job. Whether they are a policeman, firefighter, or a soldier, they certainly get the attention of ladies all over the nation. But, where can you find these guys in San Francisco specifically? Continue ready for the inside scoop on the best places to find the buff firemen, the brave police officer, and the patriotic soldier.
Where to meet Firemen in San Francisco
Ladies who have their sights set on dating a firefighter may be visiting the local bars, night clubs, and even churches with the hope that they'll find themselves a fireman. While these are good places, the very best place to meet these hunky guys is right there at the fire station. In most communities, the fire department will host community events; these include events like bingo, Chinese auctions, and other charities or fundraisers. But, if you want to go one step further, you can always volunteer at your local fire station. Not only will you be able to meet the firemen, but you'll be giving back to your community which definitely is an attractive trait!
Places to meet single Police Officers
The men who devote their time and energy to keeping the streets of San Francisco are nothing short of local heroes. If you've your eyes set on that dashing gentleman decked out in blue, your best bet would be any of the coffee shops in the area. The Coffee Bar is a great option for those boys in blue if they are particular about their coffee and want it locally sourced. You may also want to try Saint Frank's Coffee or maybe even Mario's Bohemian Cigar Store Café. Here, the off duty cop can have a glass of vermouth on the rocks before traveling home for the night.
Then of course, you have the annual National Night Out Event that is supposed to bring the police force and the community closer together. The atmosphere is relaxed, everyone is having a good time, and you can approach that officer with a drink without having to worry if he is on duty or not.
Meet The Soldier!
When we talk about bravery, how can we forget those who are willing to leave their homes and go to another country with the intention of defending our freedom? Those who are looking to date a military man can always visit the Annual San Francisco Fleet Week on Pier 39. This tradition is dedicated to the men and women who give their lives for the country and you can woo your military person while watching the air show, featuring the US Navy's Blue Angels. Or you can listen to the tribute concerts and browse the veteran art shows. There is much to do during fleet week, and it is the perfect opportunity to meet a soldier!