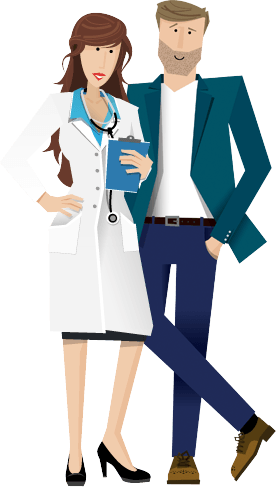 Cardiff Professional Dating
Cardiff Dating
Working as a professional in Cardiff? Then you know that dating in the city can be hectic. Or rather: it just doesn't happen as you have other things on – other commitments, a small social circle (or a married kind) where you just don't meet the right people to date, or a hectic work life. Rather than hiring a Cardiff dating agency to try to couple you with your perfect match, you might want to try online dating. Using online dating you can be a bit more involved yourself and choose which dates you think would suit you.
Cardiff Professional Dating
If you belong to the category of busy bees due to work commitments then there is an online dating site you should try – UniformDating.com was developed for working professionals who are wearing, well, a uniform. This site offers likeminded people to get together – people who understand one another due to the demanding jobs they have – cops, police detectives, military men and women; army professionals, doctors and nurses, and firefighters. So if you want to date a soldier, you know where to go. The main thing though is that people in uniform have a lot in common – from unorthodox working hours to insane emergency situations they need to deal with. To find someone who understands what you are going through and supports you can be a huge relief. You could, however, just date someone for their uniform, of course…
Cardiff Date Ideas
If you love Cardiff you probably have your favorite spots around the city to show a date. Showing your favorite spots and explaining why you love them also give you both a chance to bond more. Just ensure that you are not taking your date to the highest building in town if they are scared of heights. If you are dating a Cardiff girl, or man, it can also be nice to make day excursions to somewhere else – nothing like change to add some spice to your life. The main thing is to find common ground – if both you and your date enjoy cooking, then why not attend a cooking class? There's wine and chocolate pairing nights, theater shows, picnics in the park, romantic movie nights…the list goes on. It's all about finding what you both love.