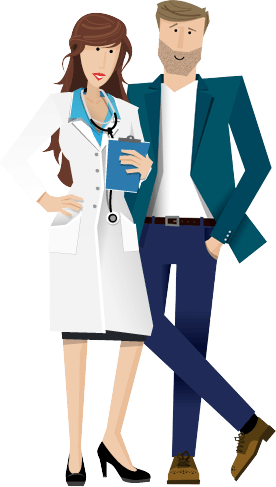 Leeds' Singles
Home to the 'original Hollywood', Leeds has a few tricks up its sleeve, and adds its own magic to any dating
encounter. Some say it's the UK's third most populated city – and there's certainly no lack of singles in Leeds. So
sit back, relax, have a look at our Leeds' personals, and read our city dating guide.
Date in Leeds
The city is not only steeped in history as a major textile centre, it also offers an exciting array of dating activities for
men and women in Leeds. Here at Uniform Dating, we've gathered up some of the best date ideas so that
whether you're new to the city or just looking for something that little bit different for your first date, you'll never be
short of inspiration:
Whisk your date away to the UK's most northerly vineyard, Leventhorpe Vineyard, where you can sample
their best efforts.
Take your date for a ride on the Middleton Colliery steam railway, which is understood to be the world's
oldest. Afterwards enjoy tea and cake in the café.
Drop into Leeds market to sample and shop for delicious deli and organic food. And why not use it to
show off your culinary skills and prepare a delicious home cooked meal?
Romantic restaurants in Leeds
One great aspect of dating in Leeds is the city's rich and diverse ethnic community, which blends a bounty of
places to eat from all nationalities. For a city with a big heart to share, there are hundreds of restaurants perfect
for singles in Leeds looking for romance.
produce' as vegetables are actually grown on the premises!
Ambiente. Ambient in nature too, it offers a few curveball dishes, such as the albondigas (meatballs), or
the fried pigeon breast served on a chestnut purée.
Kendells Bistro. You and your date will be treated to a daily menu of specialities on the blackboard. And if
you can't read the blackboard, a pair of blackboard binoculars are available!
Romantic things to do in Leeds
There are a wide variety of romantic things to do in the city; like taking advantage of its vibrant cultural arts scene,
or enjoying some of the finest classic cinemas in the UK. Some fun dates in Leeds include:
building features gas lighting, an ornate balcony, comfy red chairs and 35mm projectors.
You don't have to be nature lovers to enjoy the glorious Golden Acre Park, complete with woods and
gardens surrounding an attractive lake.
If the night seems too young, the HiFi Club could be the place to hang out to listen to soul, funk, jazz,
indie, rock or hip hop, as well as comedy gigs.