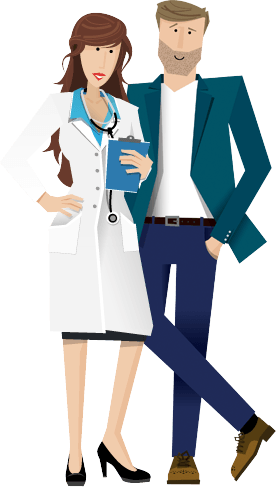 Dating in London
Choose Uniform Dating to help you navigate your way through the London dating scene. As one of the greatest cities in the world, a lack of things to do is never a problem for London singles, but narrowing down your where to go on your date often is. Fortunately, Uniform Dating are on hand to give you some expert advice on the best date ideas London has to offer.
London Date Ideas
Once you've taken the plunge and mustered up the courage to ask for that all important date, where should you go? You want to impress with your insider knowledge of the best places to go on a date in London, but you also want to make sure you choose somewhere that isn't too formal. So take a look at some of our first date ideas that are perfect for singles in London looking for the ideal setting to create that all-important spark.
Prufrock Coffee, 23-25 Leather Lane, Farringdon. Soothe those first date nerves in a quirky yet elegant coffee house that takes its coffee seriously, letting you focus on impressing with your conversation skills.
Drakes Tabanco, 3 Windmill St, Fitzrovia. Help break the ice by sharing some delicious tapas dishes and a carafe of the finest Jerez sherry wine, in this delightful Spanish taverna.
Maison Bertaux, 28, Greek St, Soho, Bloomsbury. Don't let the crumbs put you off. This beautiful patisserie offers scrumptious pastries that never fail to delight. A Soho fixture, this is perfect choice for an unhurried first date in a relaxed setting.
Romantic Restaurants for Singles in London
Take a leaf out of our book and try one of these romantic London restaurants to help ignite the fires of your new romance. There are almost limitless options for eating out in London, so we've boiled it down to three places we think you and your date will love.
Galvin at Windows, 22 Park Lane, Mayfair. This stunning venue offers the finest haute cuisine along with breathtaking views over the city from the 28th floor. A small word of warning though: before coming here, you'd better check that your date isn't scared of heights!
Orrery, 55 Marylebone High St, Marylebone. Relaxed and romantic, this delightful restaurant is housed in an old stable block, and offers some of the finest French cuisine in London with surroundings to match.
Clos Maggiore, 33 King St, Covent Garden. Enjoy an intimate French fine dining experience. The Provençal inspired menu and white blossoms overhead combine to create an elegant romance for an unforgettable date.