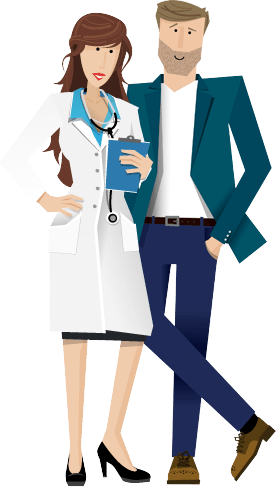 Join other Manchester singles and be spoiled for choice in a city with its own unique cultural and music scene.
Combine this with an unbeatable reputation for sports and a whole host of outdoor activities to enjoy, dates in
Manchester cater to any personality.

As one of the best Manchester dating sites – Uniform Dating is here to here to bring you the best Manchester date
ideas to help you find your new romance. Signing up takes less than five minutes, so get started and you'll be
meeting other local singles in no time.
Date Ideas Manchester
As one of the great northern English cities, the industrial history of Manchester is there for all to see. This heritage
has helped lay the groundwork for one of Europe's most vibrant cultural centres. From fine dining, to world-class
art, the city has a whole host of wonderful first date ideas just waiting for Manchester singles to take advantage of.
Read a selection of our favourites below:


Try something different and choose a ski date in Manchester. The Chill Factore offers the joys of the ski
slope all year round. Treat your date to a drink afterwards and pretend you're on a day trip to the Alps!


Take a trip to The Lowry and rejoice in the legacy of the city's most famous artist. Wander through the
exhibitions in this stunning purpose built waterfront gallery, and enjoy a drink in the Terrace Bar.
For a smart and stylish date, visit Cloud 23. You're used to Beetham Tower dominating the skyline, but in
this super slick venue you can enjoy some drinks and see what all the fuss is about.
Chinatown: enjoy the unique atmosphere of Manchester's Chinatown, one of the largest in Europe. Home
to fantastic restaurants, bakeries and Chinese shops, you'll see plenty to talk about.
Manchester Music Tours takes the excellent musical history of the city and turns it into a romantic stroll
learning about the likes of the Smiths, the Stone Roses and Oasis.
Romantic Restaurants in Manchester
Singles in Manchester are well served when it comes to eating out. The restaurant scene is brimming with a host
of excellent eateries and Michelin-starred chefs. We've highlighted some of the best romantic restaurants in
Manchester, for you and your date to try.
Annies: Wholesome, unpretentious European food in intimate surroundings. Enjoy the laidback
atmosphere and the quirky comfort in this Manchester staple.
Kyotoya: Top-notch Japanese cuisine with a three decade history in the city. Try the gyoza and take
advantage of the generous portions of sashimi.
Albert's Shed: Best of British food with a fantastic surrounding in the heart of Castlefield. This is one of the
finest eateries in the city, we assure you that you won't be disappointed!
Private