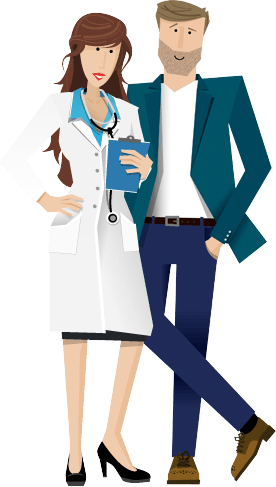 Don't be caught short of dating ideas in Birmingham. The UK's second largest city is often unfairly overlooked as
a romantic hotspot, but thankfully our online dating service is here to put a stop to that. We've collected some of
the best dating ideas in the city, to ensure that meeting singles in Birmingham is always easy and there are
always plenty of dating options to choose from.
Dating Ideas in Birmingham
As home to over a million people, the great variety of dating ideas for Birmingham singles is reflected in the city's
status as one of Europe's major cities. From some of the very best curry houses in Britain, to the scenic trips
available along the historic canal, the only trouble you'll have is deciding on a dating destination.
So once you've looked through our Birmingham personals and plucked up the courage to ask out your
prospective date, you'll want to have plenty of suggestions for places to go. Here are some of our favourites:
Take advantage of your date's sweet tooth with a trip to Cadbury World. Delight in the sugary treats on
offer and learn about the chocolate making history of this part of the world.
cultural and historical artefacts, the BMAG also boasts the Edwardian Tea Room, ideal for some relaxed
coffee and cake.
If you feel the need for speed, why not take your date to Grand Prix Karting? Impress them with a fun and
unusual date that is sure to be one to remember!
With romantic lighting and intimate surroundings, The Vaults offers the ideal setting for a date. With
private booths, and cocktail classes, this is one bar you'll both want to come back to.
Birmingham has more miles of canal than Venice, so what better way to enjoy the industrial heritage and
architecture of the city than on a boat trip from Sherborne Wharf.
Delight in the art deco surroundings of the UK's oldest working cinema - The Electric. Relax in the
luxurious seating and order up cocktails via the cinema's waiter service.
Romantic Restaurants in Birmingham
Birmingham isn't renowned as a centre of romance, but there's no need for you to miss out on the romantic
treasures hiding just out of sight. The city is home to some of the finest restaurants in the country, and there are
plenty to choose from for those who are interested in online dating in Birmingham.
Discover some 1920s elegance and fine French cuisine in the heart of Birmingham. Annexe offers a
unique atmosphere and delicious food that's perfect for a romantic encounter.
degree views of the city and a menu stuffed with the finest champagnes and steak make this a venue to
savour.
You're never short of great Indian restaurants in Birmingham, and Pushkar is no different. With a modern
and stylish interior, this award-winning curry house makes for a fun and filling date.