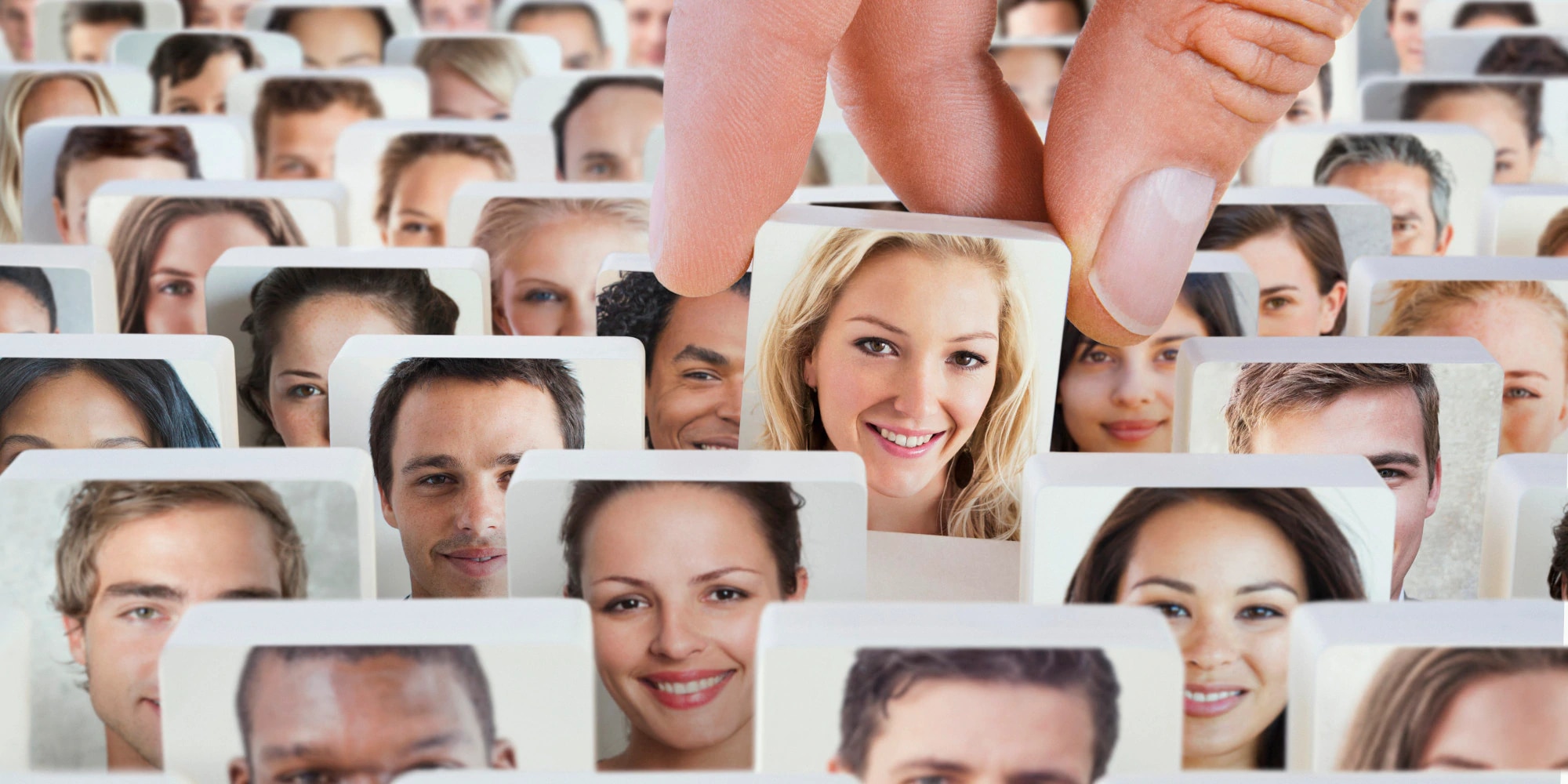 There are a lot of people who are at a loss with what to put on their dating profiles that will draw the people in, just itching to find out more. People want to know what words to use and what not to use, but, could it really be that simple? Could the words you write really dictate whether or not you will connect with someone?
Yes! There has been quite a few studies surrounding language and online dating that show that the vocabulary you choose to use on your user profile will help you connect with that cutie who you keep seeing, or have them ignoring you.
1. Use Negative Words.
One of the most surprising things we've discovered is that profiles that use negative words will get more responses than others. "Users with disappointment in their profile received 160 percent more first messages and were involved in 198 percent more deep conversations than everyone else". Other key words with high response rates included dishonest (153% more messages), flaw (108% more messages), and weakness (107%). Words like laid back (11% more messages) and cute (3%) more messages, obviously didn't have the same impact.
2. Use Descriptive Words.
A study conducted in 2014 shows that by using particular descriptive words "more attractive" isn't the same for both genders. For example, when women use "physically fit," they saw a 22% increase in men who contacted them, however when men used the same phrase saw a 69% increase. Other terms that garnered a statistical significance contacted them, however when men used the same phrase saw a 69% increase. Other terms that garnered a statistical significance include: sweet (46% for women), ambitious (64% for men), and funny (21% for women and 34% for men).
3. Refrain from ChatSpeak.
If you want to be taken seriously as an online dater, you don't want to use chat speak. This means shortening your words (u for you, r for are, h8 for hate, etc.) and using abbreviations rather than typing things out. You'll notice that when you respond to a message by using chatspeak, you will be less likely to receive a response. An average reply rate is 32% (meaning, 32% of all messages receive a reply), yet messages using the word "ur" (as opposed to you are), get a response rate of less than 10%.
4. Avoid Any Mention of Your Physical Features.
When you are messaging someone, you use words to talk about how attractive you find someone are will grant you fewer responses than if you offer a generalized compliment. Cool, awesome, and that's fascinating all range from a 32-40% reply rate, whereas sexy, beautiful or hot garner anywhere from 17-32%.
5. Use Specific Language.
When you talk about your hobbies, you should be as descriptive as possible. For example, if you like zombie movies, don't just say movies, give examples of your favorite zombie flicks. If you like tattoos and piercings, you can discuss some of your own bits of body art you have or want to get. Make sure you use key terms that are specific to your profile. Also, use them when sending messages, when it's appropriate of course. Here are ten of the worst words that you could use on your dating profile.
Men:
Quiet
Energetic
Respectful
Modest
Kind
Sweet
Good Listener
Loyal
Caring
Spiritual
Women:
Spiritual
Quiet
Romantic
Good Listener
Rational
Articulate
Modest
Respectful
Dependable
Intelligent
When it comes to showing positivity and personality, you'll find that these words will give you a better chance of grabbing someone's attention so they will want to get to know you.
Men:
Perceptive
Physically Fit
Passionate
Intelligent
Ambitious
Optimistic
Funny
Warm
Creative
Thoughtful
Women:
Sweet
Funny
Ambitious
Thoughtful
Easy Going
Passionate
Outgoing
Hard Working
Spontaneous
Happy
So, the next time you start noticing that you aren't getting as many messages as you think you should be, take a look at your profile and see what words you are using. Go through your profile and tweak it so that the words you are using are complimentary and they follow these tips. You'll find that with a little bit of thoughtfulness about what words you choose, you'll get more messages from the type of people you really want to talk to.