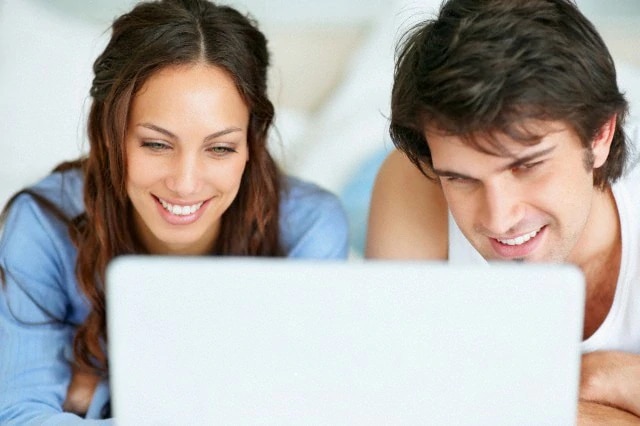 Today we don't rely on meeting a potential mate through work, friends, or family. Now, we turn to the internet and dating apps in an effort to find our true loves. Though it is still new to most of us, we've put together some common snafu's that you may want to avoid in the future:
Simply saying hi. Sending a message to someone you're interested is bound to happen; however you want to be a little more articulate than just saying, "hi." Show that you've read her profile by commenting on something other than her picture.
Don't mention the site.
Much like Fight Club, online dating shouldn't be brought up when you are reaching out. Yes, you are on a dating website. Why? Because, like you, they are trying to find love (or a companion, or a random hook up… Whatever). You needn't ask they the specifics as to why they are there.
List your height and nothing else.
Okay, so you're 6'6". What else is there to you beside incredibly long legs? Is that all you have to offer us? You've got to be more than just your height (which isn't everything, by the way.).
Leaving your profile blank.
When you leave information off of your profile, we have nothing to go on. Come on, throw us a bone here!
Using lame pickup lines.
Even if you mean well, when you say things like "Hey beautiful," or "Hi gorgeous," you just give off a creepy vibe that women just don't want deal with.
Using old pictures or group shots.
The idea of your picture is to let us know what you look like. By using an older picture, you're misrepresenting yourself and by using a group shot, you are forcing us to figure out who you are. We don't want to have to look foolish if we meet up and we don't know what you look like.
Using a picture with a kid that isn't your own.
When you use a picture with a kid, we instantly start trying to evaluate if we are mom material and if we could even date a man with a child. If the kid you're posing with isn't yours, don't do it, unless you say upfront that it is a niece or a nephew.
Using your profile as a list of what you don't want in a partner.
Your profile should be positive and so you shouldn't use it as a platform to say the qualities that you don't want your partner to have. You can say what you do want, because you are being positive, but by saying what you don't want, you are giving women the impression that you are aggressive even if you really aren't.
Answering a message in a way that doesn't encourage conversation.
When you respond to a message, do it in a way to encourages the other person to respond. You always want to keep the conversation flowing!
Stop getting impatient if women don't respond right away.
Life has a funny way of interrupting our plans, so if we don't answer right away, it isn't because we don't want to talk to you, it's because we are busy.