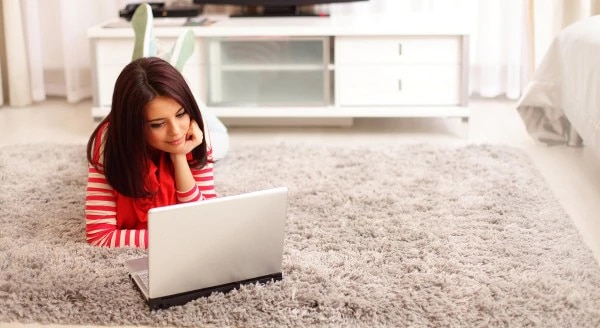 Online dating is thriving! It's one of the most preferred ways people meet and fall in love, and it is only gaining popularity. It's hard not to see why, as it is convenient, accessible, and it puts you in touch with hundreds of potential suitors.
Let's not forget that you don't have to use online dating sites to find a life mate; some people use it for platonic relationships, penpals, a way to explore your sexuality, random flings, and even some nefarious reasons, like extramarital affairs (we're looking at you Ashley Madison).
Whatever the reason, women who join these sites always check for these three things before they even decide to agree to meet a guy she met online.
Let"s CheckThese Points about Online Dating
1. Getting In Touch With The Grammar Nazi
While it may seem snobbish and uptight, there is nothing more unattractive than poor grammar, spelling errors, and the use of ebonics or chat speak when they read profiles or messages from guys on these sites. For many women, these offenses will determine if she will continue talking to you or not. She doesn't want to have to try and decipher your messages because you don't know how to properly punctuate or the difference between "their," "there," or "they're."
2. Bypassing The Men Who Open with One Liners
You may think you are being mysterious by sending her a message with a brief, one line introduction email. This isn't alluring and it will probably annoy the woman opening a message that only reads: "Hey, your (sic) sexy. Wanna (sic) hook up tonight?"
This message and others like it only serve as a way to get into her pants and she won't fall for it (unless, you use this line on a site that is geared toward hooking up only. But even still it takes more effort than that!)
If you really are interested in a woman, put some thought into your message. Show her that you have a brain and that you have some reading comprehension skills. Read her profile and then ask engaging questions about herself. You'll find that you will get more responses and maybe even a date or two.
3. Checking For Current Photos, Sans Retouching
Guys, you get on women for posting pictures that have been photoshopped or are seriously out of date. So do them the courtesy and adhere to your own standards when it comes to your pictures. Women want to be aware of what you look like just as much as you do. No one wants to agree to go out on a date with a guy who claims to be the next Morris Chestnut or Brad Pitt, only to find out later that they are meeting with Quasimodo or Frodo.
You might think you can circumvent this by not having a profile picture at all. Wrong! If you don't even have a picture, you are that much more likely to get bypassed. All in all, a current and honest photograph will get you the response you're really looking for.