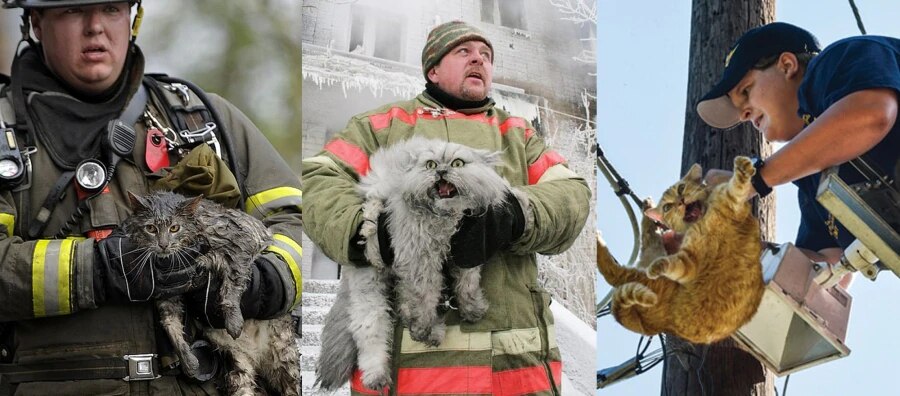 Cats have never been known to be the most grateful of animals. Many times they act like we humans are either their pets or worse, their servants. We provide them with plenty of food, fresh water, and a comfortable place to sleep, but are they appreciative? No!
When we want some affection, we are left in the breeze or have angry cat scratches to show for our efforts.
Even still, we love the fluffy fur balls and when disaster strikes, like a fire, we are in agony until they are safely in our arms again. In true cat fashion, here are 15 cats that did not like being rescued by the brave firefighters who come to their aid!