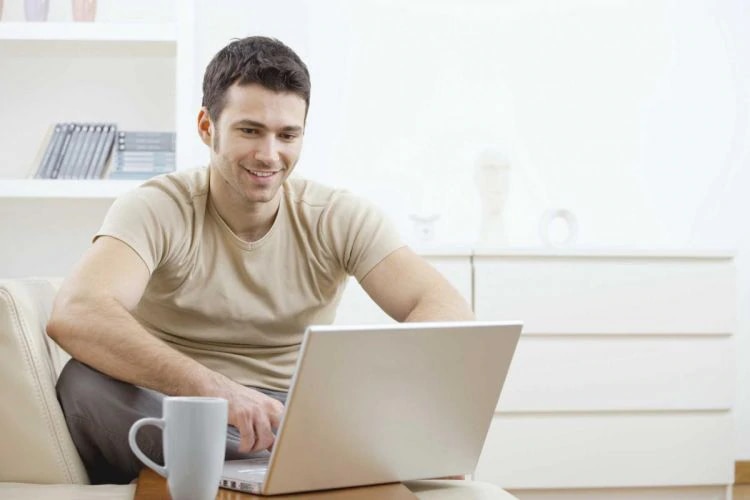 So, it's Friday night and your only date is a solitary ready meal? Ever thought of giving a dating site a go? Here are five reasons to do it today…
IT GETS YOU OUT OF YOUR COMFORT ZONE
Be honest, how often do you really go out and do something different? It is easy to get stuck in a rut. If even your cat is bored of you, maybe it is time to do something about it.
Online dating UK is fast becoming THE way of meeting new people. Using a dating site does not have the same stigma that it once did. Nowadays, everyone does it.
IT STOPS YOUR FRIENDS TRYING TO SET YOU UP
If you have been single for some time, you will know all about this one! Friends like to think they know best, but if you have been in one too many awkward situations with some other poor sap, who didn't want to be there, maybe it is time to leave it up to the professionals at the best online dating site in the UK? Actually get to meet someone who YOU choose to and who is YOUR idea of a good match, and not your mum's/friend's/ auntie's.
IT'S GOOD PRACTICE FOR THE 'REAL' THING
So you might not meet Mr./Mrs. Right the first time you go on a date? So what? The good thing about using a dating site is there are plenty more fish in the sea. Going on dates again is about getting your confidence back, instead of sitting in alone just waiting for the microwave to ping. You do not have to marry the first person you meet, but it might be nice to get into the practice of talking to someone again and enjoying their company. If you've been away from dating for some time, this can take some getting used to. Especially if you have been single for a while.
GET TO KNOW SOMEONE FIRST BEFORE MEETING THEM
This is a big bonus for anyone who is shy about first meeting strangers. You want a chance to really talk to that other person, to see if there is any connection there. Online dating UK can provide that. Yes, you can see a picture, sure, but it is more about whether there is anything to talk about. The best online dating sites will make sure that you are already matched to someone who tallies with your preferences and interests.
IT MIGHT BE FUN
Fun? Remember that? If it's been a long time since you enjoyed yourself on a night out, now is definitely time to dust down your glad rags and join a dating site. You will find hundreds of likeminded people who simply want someone else to connect with, whether it be for fun, friendship or a more long term relationship. Whatever you are interested in, someone else will be too. What have you got to lose?