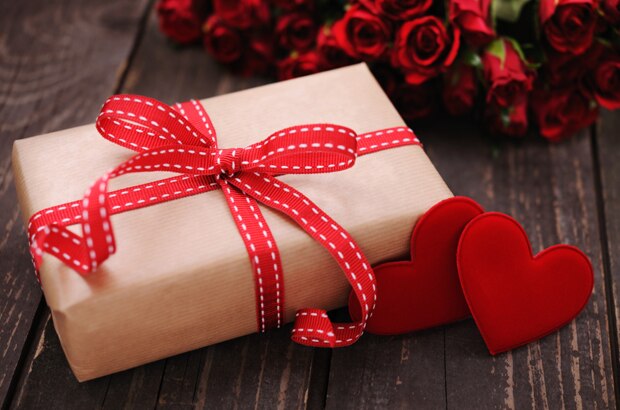 Fellas, you know what time of year it is… After Christmas, you have less than two months until you have to go out and show that special woman in your life how much you love her. Sure, she may say that she doesn't care about the holiday, you simply don't want to listen to her and show up empty handed—and you certainly don't want to show up with the go-to gift option of flowers and chocolates (they are unimaginative and overrated).
Here are some gift options that you can get her that shows her that you understand her and…
...well, have some fun with the gifts as well. Remember, Valentine's Day is a day to celebrate your love for each other!
1. Adult Toy Box!
Do we really need to explain this gift idea??
2. Dance Clas!
Has she been begging you to take her dancing but you've always shirked it off because you secretly can't dance? This gift is perfect because it teaches you how to dance and she gets to go dancing. Plus, if you choose a Latin dance like the Salsa where you are grinding your bodies close together and you pair this with the adult toy box; oh yeah that's a nice Valentine's gift indeed!
3. Couples Cooking Class!
Everyone needs to eat and unless you are super rich and you have a personal chef, everyone needs to cook. So why not combine these two necessities and learn how to create a fabulously romantic dinner? For many people, they use this as an opportunity to flirt, after all, what a better way to draw attention to your lips and tongue than feeding one another a delicious meal you learned how to prepare together?
4. Fantasy Dress-Up Kit!
Have you always had a fantasy that you've wanted to act out? Maybe you wanted to be an explorer and you come across an indigenous tribe whose queen demands that you become her consort of you want to live. Just think of the fun that you could have when you play dress up. Get a few different ideas and make a weekend of it.
5. Book A Luxurious Hotel Room for the Night!
There are hotels that are designed especially to increase the romance in a relationship. These hotel rooms usually have a theme and you may be able to find some Valentine's Day deals. Even if you don't have a romantic hotel near you, you can book a room at any local bed and breakfast or hotel and pretend it is your own little get away. This is your chance to live up to every cheesy romance movie cliché you've ever seen.
6. Write Her a Heartfelt Love Letter!
One of the easiest ways to win her heart is by writing her a heartfelt love letter. Use this as a way to tell her everything that is on your mind. If you lie awake at night, mesmerized by her sleeping beside you and you are overwhelmed by how lucky you feel, tell her. If you love the way she scrunches her nose when she laughs, say it. Use this as an opportunity to win her heart by telling her how she's captured yours. Trust us, this will be one gift she will treasure for years to come.