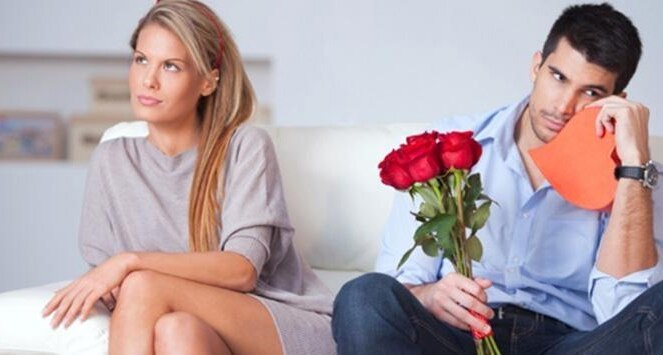 Here's seven of the most common dating mistakes that people tend to make when they are dating online, even if you think you aren't doing anything wrong!
Pre-Made Pick-up Lines
Before you even think of memorizing some pick-up line that you read online, don't. Don't even think about trying it because it will back fire. Although you may not be the most charming person on the block, when you use a line that has been said thousands if not millions of times… Eh. It lacks imagination, authenticity, and it's not personal enough to warrant any real attention.
Save Your Best Picture For Later
Generally speaking, people don't always look the same as they do in their pictures, that much is guaranteed — either they used some kind of photo editing software, their picture is from a decade ago, or maybe you use a picture where you are dressed up for a wedding and in your daily life, you avoid make-up and fancy clothes. For this reason, you will want to post a picture that represents you as realistically as possible.
Read The Profiles
People take a lot of time when they are creating their profiles. They want to put their best foot forward and provide as much detail as possible that will (they hope) attract possible suitors. Although their picture may not be the next Mr. or Miss Universe, but they may have the exact personality that you're looking for.
It Only Begins with Online Interaction
Simply because you started talking to them online, it doesn't mean you want to keep everything online. You'll want to extend the lines of communication to include texting, emailing, calling and (of course) taking her out!
Watch What You Say and To Whom You Say It
You would be wrong to assume that people on dating sites don't communicate with one another. Why, it's a community built around helping people meet one another! So with that in mind, you will want to avoid saying something you may regret about other members of the site because you never know who knows whom.
Enhance Your Chances for Love with a Different Kind of Search
When you are doing your search, instead of inputting qualities that you don't want in a partner, search for things that you do. You would be surprised by how much easier it is to find a match when you have results that already align with what you're looking for. Plus, when you contact one of these people in your "Must Have" search, you will already have something in common, thus making it easier to strike up a conversation.
Consider a Paid Membership Rather Than a Free Site
There are so many websites available that are geared toward introducing people to one another, you may be wondering where you should start. May we suggest that you consider getting a paid membership rather than a free one? We understand that most people won't want to pay for a service if there is a similar one for free, but by choosing a paid site, you have a certain… sense of security? People won't shell out x-amount of money for a dating site if they weren't serious about falling in love.