We're talking about that little ego boost. You know it. It happens when two people agree to go on a first date, and everything in the world – briefly – seems possible.
But why so brief? Too often, too quickly, this heart-warming confidence is drowned out by a new horror stemming from your lack of good ideas about where to go and what to do on your date. For shift-workers, finding decent date ideas can be especially difficult given we're often working at the weekend, when most other people are out and about doing the fun stuff.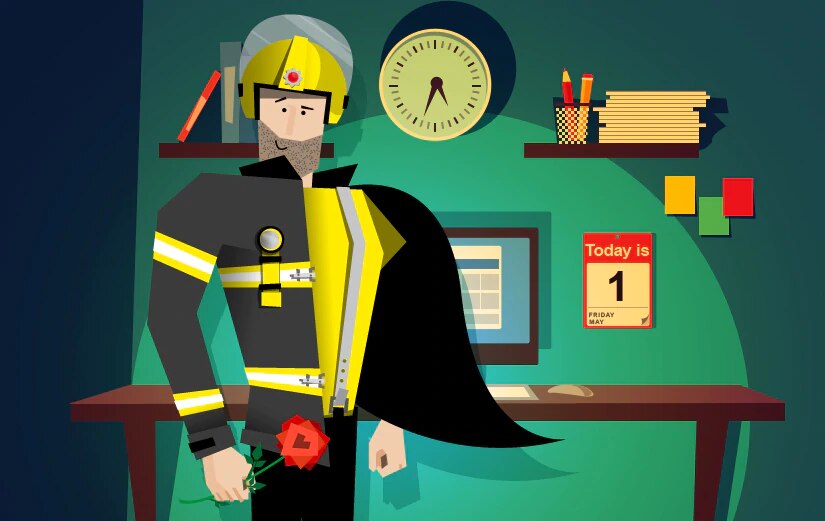 Romantic ideas for when no-one else is dating
There's an upside, though. For shift-workers searching for dating inspiration, the world of Tuesday afternoons and Thursday mornings can be your oyster, a blank canvass when the rest of the world is at work. Here are just a few of the romantic things you can do that 9-5ers may not find so easy.
Morning matinée romance
The cinema date is a wonderful, classic way to get romantic. And a matinée can also be a handy way to catch a new release on the cheap. Almost all cinemas do morning and daytime matinées, often ideal times for shift-workers. Choose the right film to set the mood and you've got a first-class first date idea.
Wine tasting
National retailers, local delis, and wine merchants often hold wine tasting events on weeknights. These present a great opportunity to balance a low-key date with a little fine wine and socialising. And the upshot is you get to romance your new partner afterwards with your new-found sommelier skills.
Art Gallery
If you're feeling cultural or don't want alcohol to be the focus of your date, an art gallery should not be underestimated. If you're not mad about art, do a Google search for photography exhibitions in your area. Remember: art is all about creating a talking point. Like it or lump it, you're in the market for conversation starters.
Dance classes
What's a convenient after-work leisure slot for a 9-5er is often comfortably slap bang in the middle of your time off if you're on shifts. If you're feeling confident in your shuffle-and-jive skills, dancing classes can be a great way to let your hair down and get comfortable with your date.
Stay-in dinner date
If you feel brave enough to invite someone to your home for your first date, a little skill in the kitchen is an undeniably attractive quality. Rule number 1? Forget about Masterchef. Keeps things relatively simple and check what your date likes to eat before splashing out in the organic game butchers.
Bowling date
Once you get over your phobia of bowling shoes, there's no denying the fun of this kitsch classic. Careful not to get too competitive though, as you don't want to come across as a bowling fanatic. That's not an ok first-date thing.
Stargazing
All you need is a warm jacket, a comfortable spot away from the neon lights and someone to enjoy it with, and you've hit on a fabulous recipe for a star-gazing date. It doesn't hurt if you can actually see the starts though, and this is where you may find atmospheric challenges. The met office can help, but only to a point! If you're not driving, the addition of a bottle of something nice can work wonders.
What's the strangest weekday date you've ever experienced?