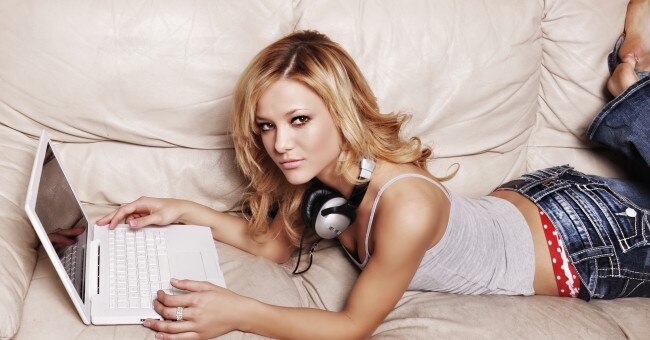 Women often think they know exactly what to say that will set a man's heart on fire and when it comes to writing an attention grabbing profile, as think they've perfected it. Unfortunately, this is far from the truth! In all honesty, most women write their profiles in a way that instantly makes him move on to another profile and not give yours a second glance.
We've asked the men of a popular dating site what women should do when writing their profiles and here are their top 8 responses.
The profile is an ad for you. If you want to sell your car, you talk up the features of the vehicle in a way that makes people want to buy it. You should treat your dating profile the same way. You will want to talk about your best qualities and what to expect when in a relationship with you. Now you aren't going to make him fall head over heels in love with you, but you will grab his attention.
Lower your expectations just a tad. You want to craft your profile in a way that makes men feel at ease and not like they have to be millionaires just to go out on a date with you. Your expectations shouldn't be low, but they should be easily obtainable.
Stop saying that you want someone with a good sense of humor. We get it. Everyone wants to be with someone who makes them laugh, but the truth is, not everyone is going to be the next Kevin Hart plus humor is subjective. A guy could have a good sense of humor, but it isn't your particular brand of humor. So… Just leave this off.
Stop saying you want friendship first, then romance. No one wants to put themselves out there only to be put in the friend zone even before you go on a date. Men want to find women who are serious about falling in love, not just toying with the idea.
Stop using artsy pictures. Your profile picture should be a clear representation of who you are and your personality. Men want to be able to get a good idea of what we are getting into and not have to wonder the significance of you posing with a withered tree branch looking into a mirror.
You need a full body photo. Guys are visual creatures and as much as they want to stroke your ego, your physique does matter to them. A full body picture will back up your "athletic and in good shape claims" or not. Don't be discouraged though if you are overweight, as there are men who love this body type too!
Be simplistic. Men don't want to feel like they are reading your diary or the story about your life. Your profile should be simple and easy to read. Keep it to the bare basics and you'll discover that you'll get more messages.
If you check out a guy's profile more than once, say hello. Ladies, not sure if you realize this but most dating sites allow people to see who's checked out their profile. So, if you find yourself coming back to a particular profile more than once, don't hesitate to say hello. You may be surprised that he's an interesting guy and finds you intriguing too.