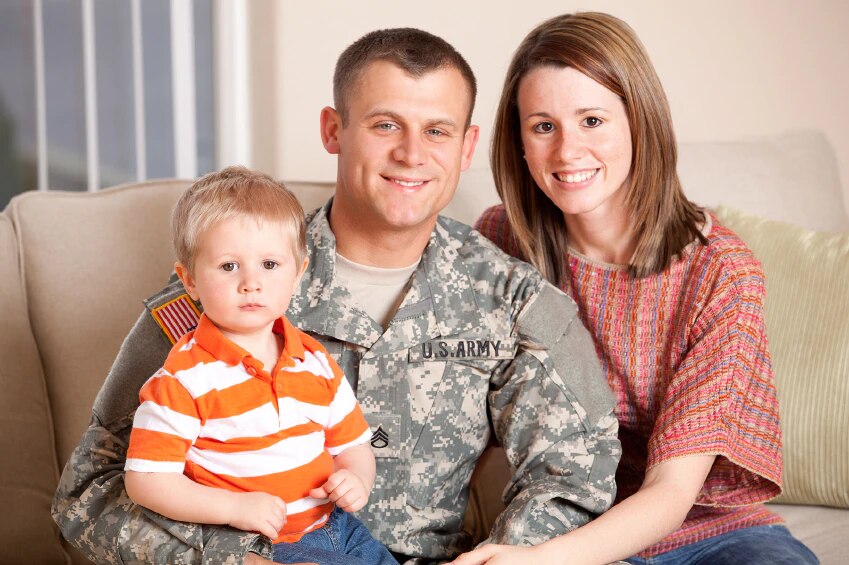 AS a military spouse, you are going to be moving around a lot. Instead of being a stay at home mom, many women want to find jobs that will allow them to move around without having to start at the bottom.
A list of 6 jobs you can get that will travel with you, so you don't have to worry
ABA Therapist
An applied behavioral analysis therapist works with patients to help them overcome mental and social disabilities. This is especially helpful for children who lands somewhere on the autism spectrum. According to the CDC, 1 in 88 children in the nation land them somewhere on that spectrum. The ABA therapist can choose to work full time or part time in any K-12 school, doctor's office, or therapy centers. This job requires formal education in psychology, behavioral analysis or another field of study that is related. You receive anywhere between $23-200 to $51,660 every year.
Computer Support Specialists
No matter what field you go into, there is going to be a computer support specialist lurking at the other end of the telephone. These jobs can be found anywhere and it is projected that by 2018, 78,000 new jobs in this sector will open up. If you are good with computers, this could be a great option that pays somewhere between $26,000 and $55,500.
Graphic Designer
For those who have an eye for design and are Photoshop efficient, then this could be the career for you. An entry level graphic designer can earn anywhere between $25,00 and $57,000. But once you've earned the title as a senior designer, you can expect to make about $83,000 annually.
Healthcare — Especially Caring for the Elderly
There is always going to be a need for healthcare providers. According to the Society for Human Resource Management, there are opportunities within the healthcare sector on the business side. Because the elderly population continues to grow, these jobs are always going to be in demand. You can expect to earn anywhere between the low $20,000s to the mid $40,000s.
Family and Marriage Therapist
According to the Bureau of Labor, the need for marriage and family therapists will increase by nearly 30% within the upcoming years. Fortunately, the rate of divorce isn't growing as much, but people are becoming more likely to seek help from a therapist in order to keep their marriage on the right track. You can expect to earn around $47,000 a year.
Pharmacist and Pharmacy Techs
There is a drug store everywhere you look, so the chance of finding a job is literally right around the corner. Sure, it may take a while to become a pharmacist (approximately 6 years) but you can earn over $100,000 each year) and the training for a pharm tech can get you around $28,000.
Programmer
Programmers are more than an IT guru who specializes in a particular computer language. They are creative people who collaborate with others in a team effort. Of course, they can do just as well alone too. If you're new to the world of programming, you may want to focus on high demand languages such as Java, JavaScript (or HTML5), J2EE, CSS, PHP, and MySQL. A new programmer can earn as much as $40,000 and an experienced programmer can get somewhere over $100,000.