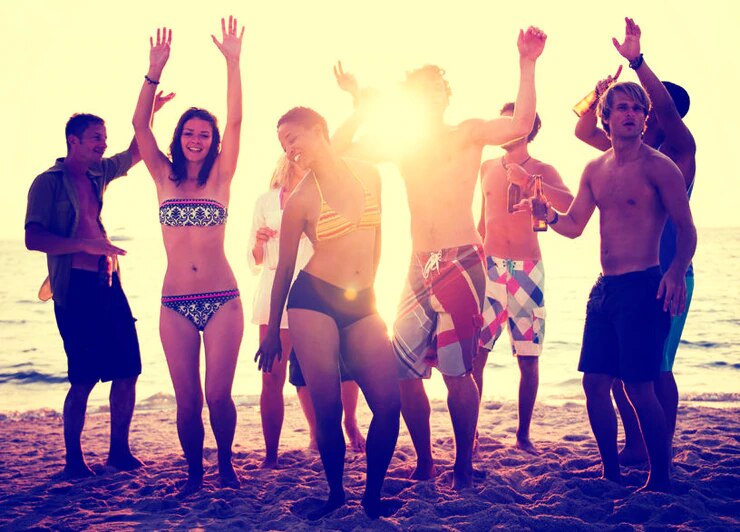 Single life is exciting, especially if you are in the right place at the right time. Whether it's the crowd, the nightlife or the weather, single people have their own preference of what makes dating fun for them.
So here is a list of 15 cities from the around the globe that will provide you with the much needed non-traditional travelling experience and a chance for some real adventure in your dating life.
1. Bangkok
If you are looking for fun on a budget, then Bangkok is the way to go. It has been recently trending as a party city and the nightlife is astonishingly exciting.
2. Barcelona
Single people can enjoy the sun, sand and sports in Barcelona, which is one of the biggest cities known for it nighttime party events.
3. Berlin
Berlin is known for its rich history and legendary clubs. It's a must-go place for the party-people and the adventurers alike. It has an amazing night life and the crowd has a great love for the sports as well.
4. Buenos Aires
Buenos Aires is the like the Paris of South America and it's known for its unbeatable food and club
scene and gorgeous women.
5. Cagliari, Sardinia
Cagliari, Sardinia makes an amazing summer destination. You will find lots of local Italians soaking up the sun amidst lots of cultural festivals, making it a great spot for mingling.
6. Las Vegas
Las Vegas, also known as Sin City, doesn't need a description for its nightlife. The amazing casinos and hotels speak for themselves.
7. London
London had to make the list for its rich history, even though not much can be said for its nightlife.
Londoners are well-known party animals.
8. Melbourne
Melbourne is home to the Australian Grand Slam, the F1 Grand Prix and the Melbourne Cup, which
make it a great city for a sports fan that is looking to mingle.
9. Miami
Miami is world-famous for its beach parties, making it an amazing spot for an adventurous summer vacation.
10. New York City
New York City is the birthplace of partying and nightclubs. You can find there a club to any taste or mood.
11. Paris
Paris, the Romance City, is an obvious spot for singles. The rich history and culture are just an added bonus of this amazing city. Love is flying in the air.
12. San Sebastian
The food in San Sebastian is amazing and it has an impressive number of Michelin-rated restaurants.
This undiscovered beach-town makes a great spot for meeting other singles.
13. Sao Paulo
Sao Paulo is high on sporting events, so it's definitely a heaven if you are a football fan. These sporting events are not restricted to men, but also include women and great food!
14. Seoul
The Korean city of Seoul is home to luxurious hotels and an adventurous nightlife. Here you can enjoy karaoke bars and also mingle with other singles in very happening nightclubs.
15. Tel Aviv
Tel Aviv is one of the most happening cities of Israel, with a stellar nightlife. It's also a beach city so you are bound to have some amazing adventures.