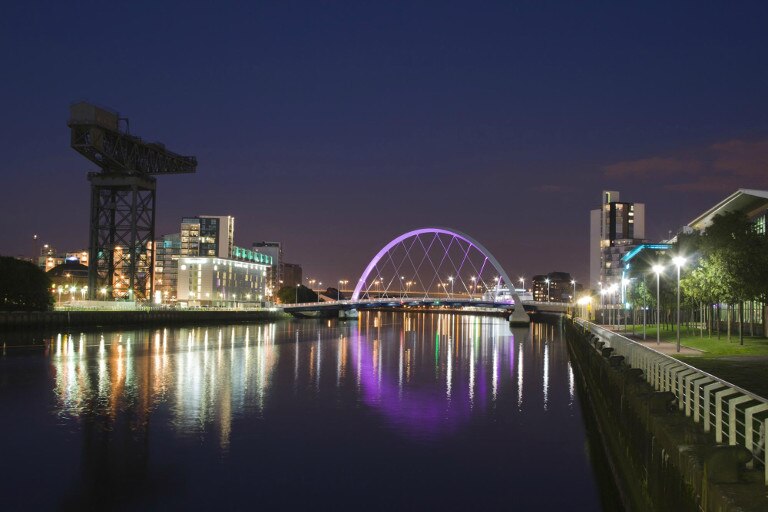 With two renaissances, an enlightenment revolution — as well as an industrial revolution under its belt, it is safe to say that Glasgow is brimming with culture and history, there are some exciting things to do and see. These places make for an incredible date, whether it is your first date or your 15th.
For the Romantic:
Whether you want to charm the pants off of your date or you want to rekindle the romance in your long term relationship, here are some great ideas that will get you both in the mood for L.O.V.E.
1. Visit the Royal Exchange Square and go for quiet stroll under the fairy lights. While walking, you can share a secret, profess your love, or just enjoy each other's company without saying a word.
2. Visit Grosvenor Cinema. As the "heart of the community," The cinema is the only fully-licensed theater in the West End and is always hosting fun events and nights. You can visit the cafe for delicious treats or go next door to the Lane Vinyl Bar. This particular bar has a strict vinyl music policy, where you can buy the records, sell them, and even trade them!
3. Take a gander at Paperchase on Buchanan Street. You can pick out stationary and write each other an endearing note. This is especially sweet for those who are in a long term relationship because you can remind them how much you love them and why.
4. Stop and smell the roses at the Botanic Gardens. When you and your date are feeling a little hungry and want a snack, you can go to the Tearoom for refreshments. Breakfast is served from 10am to 11:30am and lunch is served from 12 to 4:15pm.
If you are looking for something with a bit of history and culture, here are some fun ideas:
1. Riverside Museum was once known as the Transport Museum. The museum was designed by Zaha Hadid, and it tells the story of Scotland's (and Glasgow's) contributions to how people travel today. The19th century Tall Ship moored near the undulated zinc waves on the side of the building captures the buildings transition from the past to the present.
2. The Glasgow Necroplis may not sound like a date idea, but the Victorian cemetery is home to over 50,000 souls who have departed, you can wander the city of the dead and view the beautiful monuments and tombs. You can visit the John Knox statue, as it overlooks those who are resting for eternity.
3. The Kelvingrove Art Gallery and Museum is one of the most visited attractions outside of London. There is a permanent display of the Glasgow Boys collection, as well as a large exhibition called, "Rock On! AC/DC: Scotland's Family Jewels." This exhibit is the perfect example of how the gallery creates exciting and entertaining exhibits for their guests.