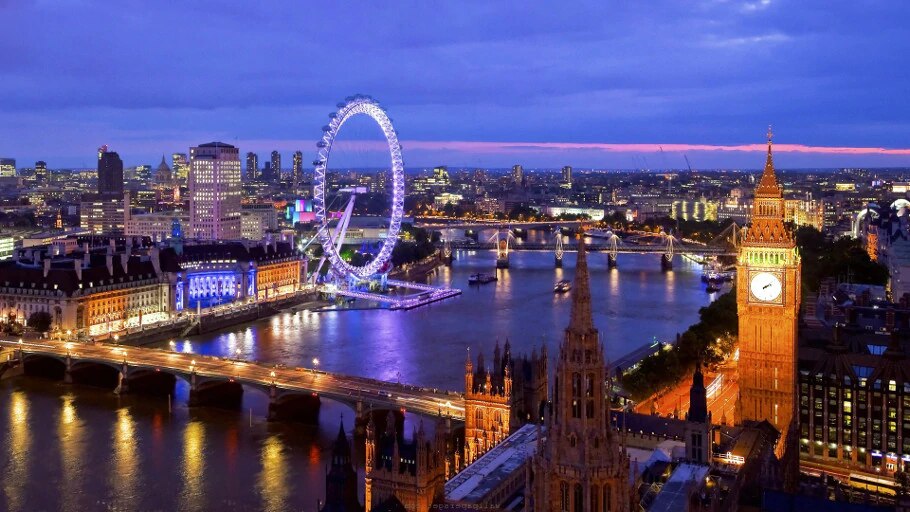 Paris has always been associated with love and romance; and because of this, people want to flock there for a romantic getaway with their sweetheart. If you're in London, you don't have to worry about leaving England because London is full of amazing date options.
The members of UniformDating.com has come together and told us their favorite places to go on date night.
1. Harvey Nichols Fifth Floor Champagne Bar
For those who enjoy a stiff drink, relaxed atmosphere, and a posh experience, then Harvey Nichols Cocktail Master Class is a fantastic date. Why is this a top choice for Londoners? It takes a classic date idea like going out for a drink to a whole other level. Not only will you be sipping on some delicious cocktails, but you will be in the midst of Stani Visciano, the host of the event. The classes take place on Saturdays from 10am to 12pm and it costs £60 per person. The fee includes cocktail tasting and lunch.
2. Private Dining Experience at Quo Vadis
Quo Vadis on Dean Street has been revitalized, thanks to the Hart brothers and head chef, Jeremy Lee. Now it is one of the hottest restaurants in London, thanks to the signature menu that offers numerous dishes that are made for sharing. Some of dishes include romance-inducing oysters, roasted fish, should of kid, and so much more. You can surprise your date with a quasi-private Snug that is apart from the main room.
3. Eltham Palace
Eltham Palace in the south-eastern part of London was once Edward II's royal estate. The palace dates back to the 14th century and is considered to be a romantic destination with an Art Deco flair. The palace is maintained by English Heritage and is open to the public. In it, you will walk through the Tudor great hall, where Henry VIII was known to frolic as a child.
4. Walk on Southbank.
For a leisurely date, you can take your time as you stroll down the Thames. You can look through the used books that are offered by vendors, enjoy the sights, and soak up the scenery. Then when you are hungry, you can stop at one of the bars nearby for a bite to eat.
5. Drink Shop & Do
If you find yourself near King's Cross and fancy a cup of tea, make your way over to Drink Shop & Do. Here, you will find that the shop hosts numerous fun activities which include Lego Robots and Lionel Rich-Tea Biscuits. The activities are free and the only think you have to pay for (which is less than a fiver) is the delectable cocktails and coffees.
6. Haunted Histories Walks
For the thrill seekers, you can go on a spooky tough around Smithfield in East London. The Haunted Histories Walks hold regular tours through East London, where the guides retell chilling stories of gruesome murders and nefarious occurrences. What a great opportunity to hold on tight to your date when the thought of the horrific events is too much to stand.