Is there someone in uniform you'd like to say a big, genuine 'Thank You' to? At Uniformdating.com we understand that it's not just about wanting to date someone in uniform. We also appreciate the important work our men and women in uniform do to keep us safe, secure and healthy.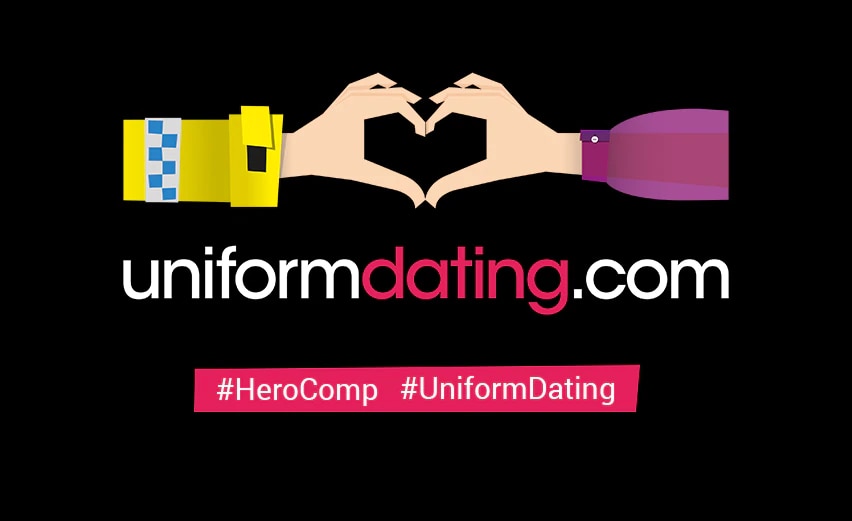 Nominate your hero in uniform
We've decided it's high time we went out and asked you, our readers, to nominate your hero in uniform. Get onto Twitter, Facebook or Google Plus and tell us who they are and why they deserve our thanks. They'll be in with a chance of winning an action-packed experience day!
Sound a little too hectic after a long shift? The winner can choose a relaxing, pampering spa day, depending on their preference. We'll also give the winner 3 month's free subscription to our premium service on Uniformdating.com. If they're not single? No problem. They can pass this free subscription on to a single friend who wants to date someone in uniform.
Competition details
You can nominate your uniformed hero on Twitter, Facebook, Google Plus, or just comment at the end of this post. Simply tell us the name of your uniformed hero and why they deserve to win. Our deadline for nominations is 8pm GMT on Wednesday 29 January.
Tweet it to us at @uniformdating. Alternatively, you can post the information to our timeline on Facebook or comment on any of our Facebook competition posts with the hashtag #HeroComp. If you'd like to use Google Plus, just share a post with the same information and mention +Uniformdating, or comment on a post with the hashtag #HeroComp. Finally, why not enter your hero right now by commenting with the details at the end of this post?
Most people love a good Saturday night, don't you think? Imagine spending every Saturday night working, staying sober, dealing with all the rest of us at our best and at our worst.
It's because of the firefighters, doctors, nurses, police officers and paramedics that we can still go out and stay safe, not just on a Saturday night, but every day and every night. They're reliable, and we do trust them and depend on them, whether we always remember that or not. With these qualities, it's no surprise that our members want to date someone in uniform, even if it has to be on a Tuesday sometimes!
Terms and Conditions
-All entrants and nominees must be over 18 years old.
-Uniformdating.com recognises that there are heroes in all professions and walks of life. For the purposes of this competition and our dating service "uniformed professionals" are understood to include police officers, firefighters, doctors, nurses, paramedics, military personnel, commercial pilots, and flight crew.
-We cannot guarantee that we will accept competition entries via direct inbox messages on Twitter or Facebook.
Who's your hero?