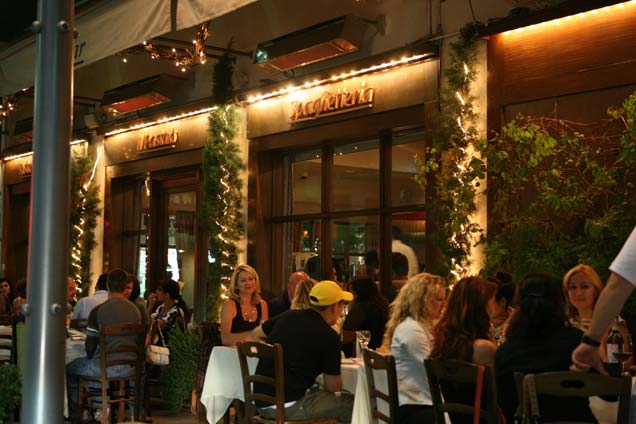 Dating people in Los Angeles that you really want to date can be difficult, especially because everyone is so busy. Sure, you could always go to the bars and night clubs in the hopes of meeting someone, but those who are looking for a serious relationship aren't necessarily hanging out at these places and are actively looking.
Fortunately, you can rest assured that you aren't the only person in this boat. There are a lot of places where you can meet professionals, but we have insider tips that will help you meet a fireman, police officer, and a soldier.
The Fireman
If you are interested in dating a fireman, you will want to put yourself in social situations where you will meet them! While you could always volunteer at any of the numerous community events the firemen hold, there is one specific event that you can volunteer, have fun, and meet the fireman of your dreams.
When you volunteer (or just attend) the annual "Hope for Firefighters" event held in Downtown Los Angeles, you will meet over 5 thousand people from the area. The event is to honor the firefighters who protect the city and it is to raise money for the Firemen's Relief Association's Widows, Orphans and Disabled Firemen's Fund. So not only are you meeting firemen, but you are helping support the survivors who have dealt with a painful loss.
The Police Officer
If dating a police officer is what you want, you can attend the National Night Out in Los Angeles. This event happens all across the country every year and it is a community event whose intention is to bring the community and the police force together. These events vary from each location, but they include block parties, festivals, parades, cookouts and other fun activities for the whole family.
By attending the National Day Out, you will be supporting your community but also the men and women who put their lives on the line every day in order to keep the citizens of Los Angeles safe. This is a great way to meet a police officer because the atmosphere is relaxed and everyone can have fun.
The Soldier
Those who have dreamed of dating a soldier may have a little more of a difficult time meeting military men in Los Angeles. Typically, they don't go into LA that often. Instead, you will have to travel to Oceanside or San Clemente. You can try hanging out at the venues near Camp Pendleton if you've your heart set on dating a Marine, or Camp San Luis Obispo for an Army heart throb.
The very nature of dating a soldier makes it difficult to date one of these brave men and women, simply because they are always being sent around the world. If you really are intent on dating a military person, you can start your search with a dating website. This will allow you to meet hundreds of single military personnel and coordinate where to meet up if they are going to be in the Southern California area.