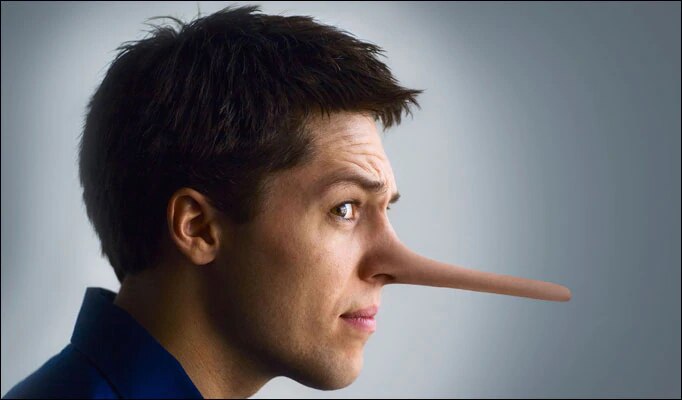 When it comes to embarking on a new adventure in our lives, we like to research it so that we aren't going in blind. We want to be well informed and have an idea of what to expect. We research places where we want to work, contractors, mechanics, and so many other aspects of our lives, so why don't we do more research on the person that we may want to start dating?
Who knows why we don't do a thorough check of the people we bring into our lives is because we are afraid of what we may find.
There are some ways that you can spot an online liar:
Does the stories they tell sound too farfetched to believed? Maybe they are too taken with the ability to fabricate their life story because the internet gives them a chance to be someone new — someone who people want to be with. What they don't realize is that these stories they tell, these lies, are only hurting themselves in the long run, because when the truth comes out, there is no coming back from that.
Pay close attention to their photograph. The photograph is like your calling card. You want to show you looking attractive, happy, and full of life. You don't want to use a picture where you look unkempt and a mess! Not only that, but you'll want to see if the photograph is a close up or if the person is far enough out of view so that you can't get a clear indication about what they may look like.
The stories don't line up. While it isn't unheard of that someone's life is so hectic it is overwhelming even for an outsider to deal with, but it isn't so common either. When you are wondering if they are really busy or if they are shirking on their promises, then maybe there is something going on that you aren't aware of.
Urge to date, ASAP. If ever you were worried about the legitimacy of the person being who they say they are, ask them to meet up for a date as soon as you can. This will help keep you from getting too emotionally attached to someone who may turn out to be a liar. When you do meet up for a date or an informal meetup, you will want to do it in the daylight and somewhere public. Besides staying safe, you want to have a way to get out of there quickly if things get a little scary.
Be Honest. If you're serious about dating and finding love, you have to be honest. You've got to be honest about what you want in a relationship and a partner. This means that you should do some soul searching first so you can recognize what you want and what you need. You need to understand the difference because sometimes what you want isn't what you need. We're looking at you ladies who go back to the same man who has done you wrong over and over…