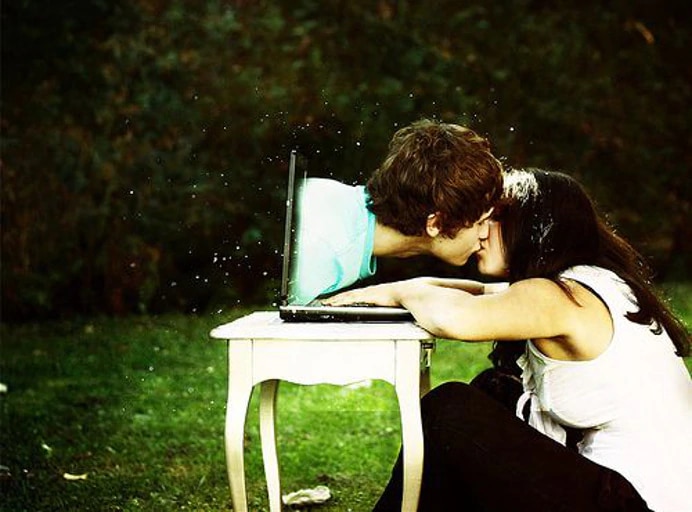 Let's face it, we are quickly moving away from the usual ways of meeting a potential love match and we are turning to online dating sites to help us find love. While most people think it is really simple to find love online (which it is), there are some general etiquette rules that you should follow.
1. Be Honest
When it comes to creating an online dating profile, you essentially have a blank canvas in front of you. You have the ability to share anything about yourself (and keep some skeletons locked away). Just because you have this freedom, it doesn't mean you should craft a persona that doesn't resemble you in anyway. Sure, maybe you have fantasized about traveling the world, but unless you actually have the stamps in your passport, don't even think about putting that on your profile. By being honest, you are ensuring that you won't caught in any lies.
2. Know When to Go
Whether you are exchanging messages, on the phone, or on a date, you should always know when to say goodbye. Things could start off great and you may feel like there is a lot of chemistry. Although this is a great sign, you don't want to give too much too soon. In other words, leave something for another time. If you spill all your secrets in one night, where is the mystery? No, it is always best to leave something left for next time. Like I always say, "Always leave them craving for more."
3. Watch What You Say
There is no denying that you feel liberated when you can hide behind the anonymity of the internet and say whatever you want. While this may be great for message boards, it isn't so cool on a dating site where you are trying to meet someone. A good rule of thumb is not to type something you would not normally say. So, if you don't use ebonics in your everyday life, you shouldn't write it online (frankly, no one should use ebonics, but I digress).
4. Be Yourself
Yes, this may fall under the "Be Honest" tip, but I feel that being yourself should be its own tip. It is easy to change who we are in order to fit with someone else's ideals. Let's say you are browsing through profiles and you believe you've found your perfect someone — except they say they are a devout Christian and are looking for someone with the same beliefs, and you are an Buddhist. By pretending to be someone you are not, you are doing yourself a disservice and just lying to them; and that, my friend, is not what makes a good relationship.
5. Search For Common Interests
As you get to know each other with emails and messages, you should be discussing each other's hobbies and interests. It's important to find something in common, simply because you will have more conversation opportunities, more chances to connect with one another, and even learn something new about said interest. If you both like fly fishing, you could share your favorite spots to fish, or what lure works best. The possibilities are endless when you have things in common.