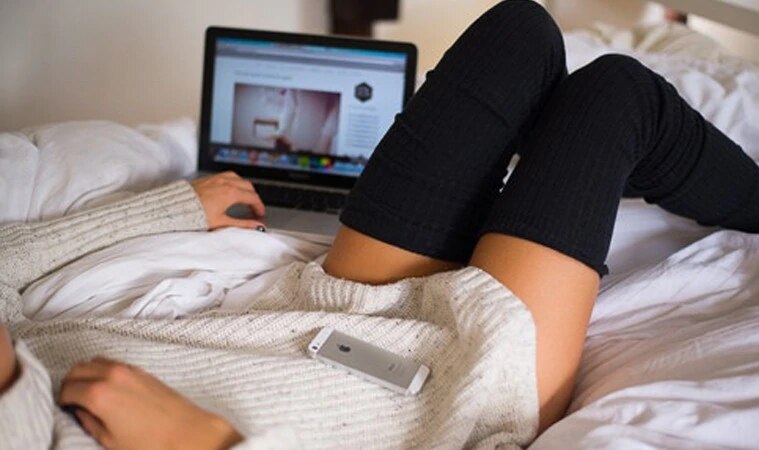 Thanks to the internet, you can now find dates from the comfort of your bed. Online dating sites provide you sufficient opportunities to meet potential dating partners. But once you have met someone you like,how do you land an actual date? Keep reading to find out how you can do that without freaking them out.
Transition to Better Mediums of Communication
So, you have found someone you deem suitable to ask out on an actual date, congrats! Let's get the ball rolling by first getting him/her comfortable through your chats on the dating website. Once you have eased them in, ask for their email, so you can start communicating on a more personal level. After that, if he/she feels comfortable enough, you can request for a video chat.
During all these conversations remember to provide personal space. Relationships that start in the cyber space move along a lot slower because there is less credibility due to lack of transparency. So, be patient! Once you have successfully had a video chat, ask for her personal number. If she gives it to you, it's a good indication she is willing to meet you in person as well.
Suggest To Meet For a Short Date
When you ask her out for a date and she doesn't sound too comfortable with the idea, suggest a 'preliminary' date. For example, you can ask her to meet for a cup of coffee that will last hardly 20 minutes. If she likes you, you can set up an actual date, and if not, you can part ways with no hard feelings. This will most likely be a more comfortable option for her. To make it easier for her, let her pick the venue.
At the Date
Once you have successfully landed a date, either actual or 'preliminary', make sure you prepare for it (because she definitely will). Dress for the occasion and refrain from trying to impress her too much. Just be yourself. When you meet her, start by casually asking her what she has been doing lately. Use this opportunity to conduct a soft interview and get to know her better. Keep in mind that during your first few dates you shouldn't avoid invading her personal space, physically and emotionally. For example, it may not be a good idea to sit too close or slip your hand behind her. And it is also not recommended to bring up past relationships or ask why she is still single.
Watch Out For Red Flags
At the end of the day, you have to be careful as well because you are dating a complete stranger. Always look out for red flags, such as if she appears older than she claims to be or she requests you to be her date at a relative's wedding. Looking for such cues will help you judge if she will make a viable dating partner or not and you can decide if you want to pursue the relationship further.