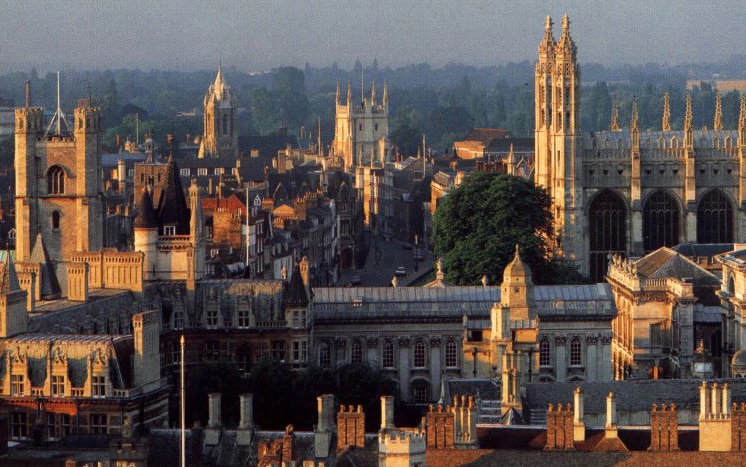 Cambridge is a city that is mostly known for the university, which was founded in 1209. With a student population of 19,000, you can be certain that your Friday nights will only be lonely if you choose not to go out! But, why would you want to stay home when there is so much to do?
If you are someone who doesn't want to go out alone and your friends are all busy, a great way you can meet new people is by joining a dating site or even try a round of speed dating. Both of these are simple and effective ways of meeting new and interesting people without having to take time out of your already busy day.
Now you may be wondering what kind of fun things you can do while on a date in Cambridge. It all depends on what you'd like to do. For the romantics, here are some suggestions that will create that perfect vibe that will surely have your date swooning.
1. Climb Great St. Mary's Tower – Although this date suggestion is pretty physically demanding, the view after you climb the 123 step medieval turret style staircase is breath taking. You will be able to see the entire city of Cambridge and marvel at how beautiful the city (and your date) is.
2. Romantic Stroll on Castle Hill Mound – Perhaps the tower is a bit too strenuous but you still want to view the city. The 40 foot high Castle Hill Mound is another perfect opportunity to view the city without feeling like your legs are going fall off.
3. Learn to Dance – For those who are tired of sitting around, you can strap on your dancing shoes and learn a few new moves. After all, you know what they say about how a person moves on the dance floor, right?
4. Burwash Manor Night Market – Sure, a marketplace doesn't sound like a fantastic date idea, but it is a perfect way to avoid busy restaurants and enjoy each other's company in a more intimate, peaceful setting. You can relax in the meadow or slip into a secret snug and get cozy. Festoon lighting adds to the atmosphere, making it that much more romantic.
If you are just looking for something to do that is fun and won't give off the wrong signal, here are some date ideas that will keep you both entertained.
1. Cambridgeshire Wine School – If you or your date enjoy learning and wine, then you would love attending day classes at Cambridgeshire Wine School. Not only will you be able to learn a lot about wine, but you will also sample some of the goods!
2. Boat Tours – While this may seem like a romantic idea, a boating tour is a fun idea that both you and your date will enjoy because it is relaxing and the scenery is so exquisite.
3. Hidden Rooms – Enjoy a few spirits with your date at Hidden Rooms. This stylish basement venue lies in the heart of Cambridge and is famous for their creative spin on cocktails, exclusive spirits, and enticing events. There are numerous activities that you can participate in suck as, dance workshops, perfume sampling, punting packages, and daytime cocktail experiences.
Instead of sitting home in one of the most prestigious university cities, go out and live it up! You only live once and there are thousands of eligible singles to meet—whether you meet them in person through a speed dating event or an online dating site.