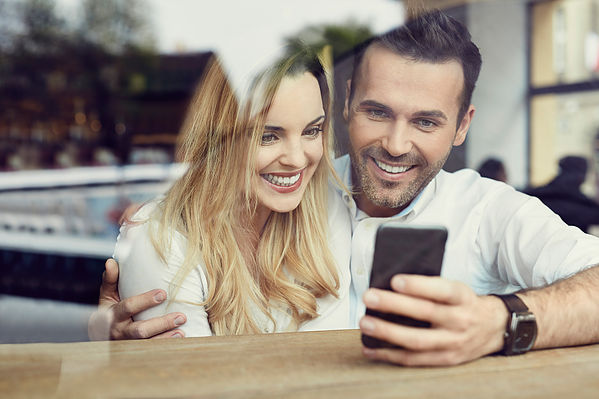 For any relationship to thrive, it is incredibly important that both people have similar values, whether they are focused on spirituality, family, money, sexual preference, political, and anything else under the sun.
When people share a common ground like these, it can help solidify their relationship and ensure they make those big milestones in a relationship.
However, to get that initial spark going, people will have to start off small and connect to some simpler things, like common interests, travel experiences, favorite animals—things like that.
To bring people together based on a variety of interests, there have been chat rooms created that are designed to bring people together based on specific interests. After culling some data from over 1.5 million chatters, we've gathered some insight on what sort of stuff people in all 50 states in the United States to see what sort of things people are bonding over.
Overall, people tend to join specific dating chat rooms, when they want to meet someone new, but that doesn't mean you can't find people interested in dating from other interests. For example, if you live in Iowa, you might want to talk to someone about video games, but if you're in Illinois, you might be someone who wants to connect with a sexy stoner instead. If you're from Connecticut, you might be more interested in looking for someone who is really into fitness.
Curious what singles are looking for in your particular state? Keep reading and see!
• Alabama singles are interested in white men for black women.
• Alaska often singles frequent Christian dating chat rooms.
• Arizona singles are the lively bunch because they join "Everyone's doing it" chats.
• Arkansas Singles say education is key, and they bond with other colligates.
• California singles don't want to mess around, they'd rather be in a serious relationship.
• Colorado singles like bonding of the love of ladies in lesbian chat rooms.
• Connecticut singles like to focus on health and see other fitness fanatics
• Delaware singles are like those in Colorado, except they are particularly fond of lesbian Latinas.
• Florida singles love everyone, so it's no wonder that interracial relationships are a big hit.
• Georgia singles love their BBW and Admirers.
• Hawaii singles adhere to the laidback lifestyle and just want to hang out.
• Idaho singles don't have time for the city life and like to bond over anything country.
• Illinois singles seek out sexy stoners and like to celebrate 420.
• Indiana singles want the best of both worlds, so they seek someone with Beauty and Brains.
• Iowa singles probably have a massive video game collection, and they search for a player 2.
• Kansas singles don't care about anything but cute pets.
• Kentucky singles need someone to rant about the trials and tribulations of being single parents.
• Louisiana singles love accumulating hordes of Instagram followers.
• Maine singles understand that it is possible to be tattooed and employed.
• Maryland singles understand that it is possible to join the cuddle club and not have sex.
• Massachusetts singles are looking for 18 – 24 young singles for long term relationships.
• Michigan singles don't discriminate and want to have a bit of interracial fun.
• Minnesota singles aren't looking for relationships but Snapchat buddies instead.
• Mississippi singles need someone to rant about tall girl problems with.
• Missouri singles are young looking for older singles to mingle with.
• Montana singles like their fun a little rough, as they frequent BDSM chats.
• Nebraska singles don't want anything serious, so they are just looking for a little fun.
• Nevada single men are out on the prowl looking for cougars.
• New Hampshire singles are preparing for the zombie apocalypse in the Walking Dead chats.
• New Jersey singles aren't interested in romance, they just want to make new friends.
• New Mexico singles are embracing LGBT and love their gay guys.
• New York singles live hectic lives, but they always enjoy a good Netflix and Chill session.
• North Carolina singles like their partners with a bit of body art, like piercings and tattoos.
• North Dakota singles like to stay in shape and are searching for other gym rats.
• Ohio singles are dog lovers and want partners who love Fido too.
• Oklahoma singles are socially awkward singles, but that's okay because they need love too!
• Oregon singles embrace that stoner life and wants someone to 420 and chill with.
• Pennsylvania singles don't have time for anything serious so they are looking for hookups instead.
• Rhode Island singles want to get frisky and have dirty chats.
• South Carolina singles love their sugar babies, mommas, and daddies—Sweet!
• South Dakota singles embrace Japanese cartoons, they've become anime geeks.
• Tennessee singles are looking for something more than sex.
• Texas singles like to get it on and want sex tonight.
• Utah singles 30+ need love too!
• Vermont singles want to cuddle up with strong Athletes.
• Virginia singles love their java and want someone to share coffee with.
• Washington singles are self-proclaimed nerds into nerds.
• West Virginia singles like to have sex fun NSA.
• Wisconsin singles are bi-curious straight/DL people who just want to feel good.
• Wyoming singles are always up late, looking to date.