If you're reading this, you already know that online dating has become quite the big thing lately. You've probably decided to try it for yourself. You know about Uniformdating.com, and a host of other sites. But, choosing a site that suits you and your relationship plans: that's the tricky part.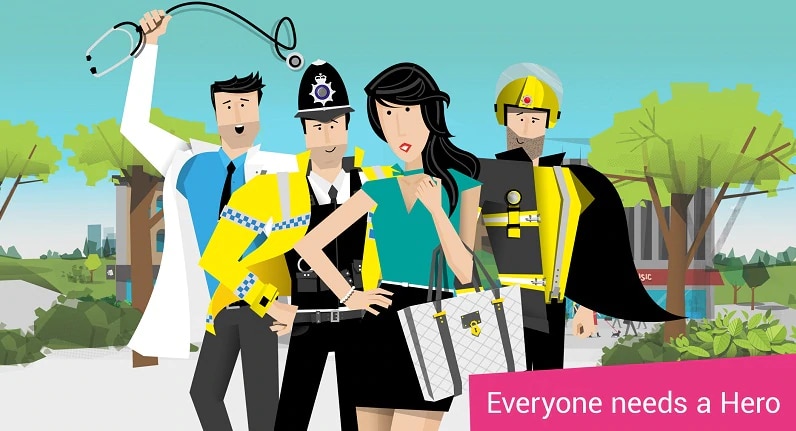 Why date online at all?
A good online dating service is a great way to start a relationship. You don't need to ask your friends if they know anyone who's single. You don't need to deal with the awkwardness of dating colleagues (if that's not your thing). And everybody's getting tired of going out to bars and clubs on the pull; you can save that time for seeing your friends and actually enjoying yourself.
But dating – online or offline – will always have challenges, regardless of these benefits. This is especially true if you're ready for serious dating and planning to start a long-term, meaningful relationship. There are oodles of dating sites out there now with numerous free and paid features, promises and success stories. Choosing one has become a new challenge in today's dating scene.
Aren't we all after the same thing?
The short answer to this is no. And that should be your first consideration: are you are looking for love, romance and a serious dating experience that will hopefully lead to a long-term relationship? Then steer clear of sites that promise short-term success, or, to put it gently, are interested in the 'short-term' or 'temporary' type of relationship. If it feels too easy, too casual, too seedy, it's not for you.
Free dating sites vs. paid services
Paying for a dating site is a big decision when there are free services out there. Like a lot of things in life, it all depends on how serious you are about starting a relationship. Think about the benefits of a paid service before subscribing. Remember: if you join a paid service, all the other subscribers to that service have paid too. Obvious? Yes, but if everyone else has paid, they are also serious about dating (serious enough to pay!). That means fewer time-wasters and a more committed dating community.
Try before you buy
Most serious dating sites will offer you free registration. This means you get a certain amount of features in a free online dating service which you can try before paying. Use this service. Look at the site, browse some profiles and photos and see who else is on there. Do they look like people you want to meet?
Promises, promises
Anything you're being sold will come with claims and promises. When it comes to a serious relationship, you want to find someone you get along well with, who you can be friends with, someone you're attracted to. As we already know, that's not always easy, but it is possible. So check what you're being promised, and ask yourself: is that promise unrealistic offline? Because if it is, then it's unrealistic online too.
There are dating sites for all sorts of communities, tastes and trends out there. Follow your head as well as your heart if it's serious dating you're after.