"I may not be a supermodel, but at least I smell nice… Well, that's what my grandma tells me."
"My pet rabbit has three legs and likes sleeping in until 10. Let's pop bubble wrap together."
These are the words of two of our members.
Intriguing aren't they? They certainly got us chuckling here at Uniformdating towers. We now have a better steer on where they're coming from! Sort of. Breathing in the heady cocktail of people, their hobbies and relationship needs, we thought we'd cook up some quirky date ideas. After all, we're blessed with members from all walks of life on our site: Those in uniform or out of them (oo-er!) to those in their 20s or people who are naughty in their forties.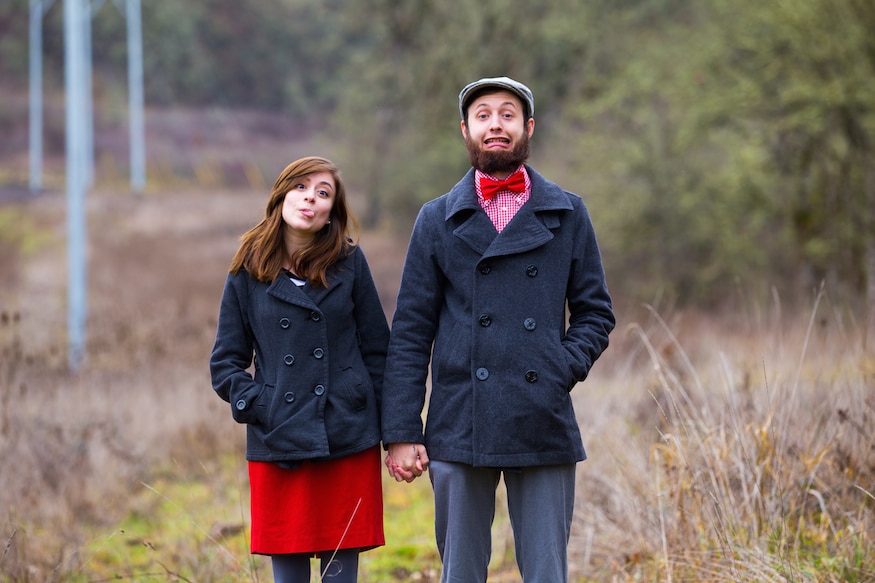 Original date ideas to wrinkle your brows.
To concoct some original date ideas we've sifted through hundreds of dating profiles. Then thrown them into a melting pot and given them a good stir. The result? A nicely-baked Orderve of titbits to serve up on your date.
Here goes… Bon appetite…
An aircrew member: "I love sanding and painting furniture."
We say: How about blindfolded furniture restoration? You sit opposite each other, furniture in the middle, and begin sanding and painting it." Messy? You're Gosh-damn right!
A non-uniformed member: "I'm outgoing, fun loving and always up for a good laugh."
Aren't we all? We suggest: "A sweet date. Buy cheap, evil and sugary treats. What could happen? You might turn into a 7-year-old. Again. Go to the park. Ride the swings together. Leapfrog over small children! Anything.
Weird date ideas – shaken, not stirred!
The odder the better in light of weird date ideas. And they might be meat and drink to our members who are high on adrenalin and fatigue after working long, irregular and antisocial hours.
A police officer member: "I want to meet someone who's communicative, sociable, intelligent, calm and daft in equal measure. They must be thoughtful, resolute and just an all-round good egg. And you must be able to make me laugh! Fun? Oh yes please 😉
Ok, no pressure then! Only a few demands. An 'all-round good egg?' Shouldn't that be oval? However, you cannot make an omelette without cracking an egg – for a cracking date that is. Ouch. How about this for an eggcentric date idea: A Crazy Egg and Spoon Race date?
The Mother Hen of Quirky Dates
So arrange a crazy course for your race for one of the most quirky dates ever! Think up hill and down dale. Around trees with one arm tied behind your back. How about an Egg and Spoon Race over an assault course? You can walk, run or sprint. Make the rules up as you go along. And the prize is to insist on the egg(s) being in eaten in an unusual way.
Eggstatic quirky dating!
So there you go: Come out of your shells.
Have any weird and wacky date ideas?