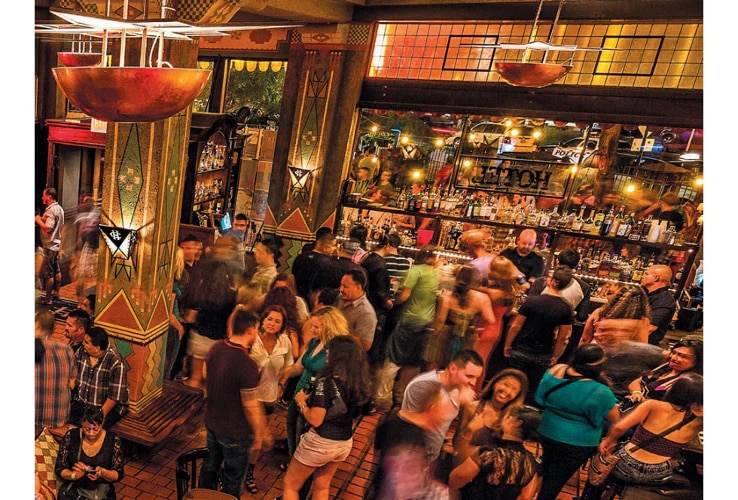 When you're planning a date, you could always take your uniformed hottie to the usual places — dinner, movie, mini-golf, and whatever else… However, if you want to show your fireman, police officer, or military person something new, you may want to try some of these ideas when planning for a fun evening out.
The Nightlife
After a stressful week, you may want kick off the weekend right by enjoying a night out on the town. While we said the movies are boring, when you go to the Loft Cinema, you can see popular movies, but you can also see independent films that other theaters are afraid to show. When you become a member, there are opportunities to earn free passes. If you want to enjoy live performances, you can either visit Hotel Congress or the University of Arizona (you read that correctly, a date to a university!). Both venues host events that will be sure to captivate your date and make it an evening worth remembering.
After visiting any of these venues, and you may be hungry, Tucson has some fantastic dining establishments that you could try. If you are a fan of Italian cuisine, you may enjoy Vivace or Il Tavolino's. Both are offer a fine dining experience with a laid back atmosphere. However, if you are looking for something a little different, Guero Canelo offers Sonoran style hot dogs where you can dine outside. Café Poca Cosa is an upscale place that offers Mexican cuisine and fantastic margaritas!
Daytime Dates
Based on your professional's schedule, you simply cannot plan a nighttime date. No worries! You can still enjoy a unique date during the day with these locations. If you or your date enjoys the trains and the impact it played in Tucson, you can visit the Transportation Museum. Then again, if either of you fancy the arts, you can visit the DeGrazia Gallery. The gallery is dedicated to the legendary painter and is set on his desert property that stretches across 10 acres. And if you're feeling sentimental and believe in wishes coming true, you can visit El Tiradito Wishing Shrine. This shrine has a legend behind it that involves love, crimes of passion, and broken hearts. It doesn't sound like a particularly date-friendly location, but when you read the plaque and understand the folklore, it may be worth the visit.
Before you visit these daytime attractions, you can forego a fancy meal and opt for a coffee house or café for a bite to eat. Chocolate Iguana is a quaint espresso bar that offers a slew of beverages and treats to get you going. The Village Bakehouse offers some delicious pastries and baked goods that will tickle your palette. The best part is, everything is made from scratch so you get that home-made feel. If you visit Café Luce in the afternoon, you can enjoy unique pizza creations and delicious beer options — plus, you can pick up some groceries for dinner, all in the same place.
Your date works hard and it is only natural that you want to treat them to a fantastic date — be it during the daytime or at night. We are sure that when you create a date with any of these ideas, your fireman, police officer, or military personnel will be telling their co-workers about it the next day.